Encouraging pre-season win for the Blues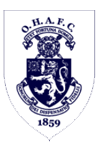 August 24th 2021, Colliers Wood United FC, 8pm
Friendly
Referee: None
Weather: Cloudy
Pitch: Good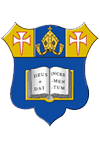 | No. | Starting XI | Goals | Yellow & Red Cards | Subs On/Off |
| --- | --- | --- | --- | --- |
| 1 | Fraser McGuinness (c) | | | |
| 2 | Jamie Jordache | | | |
| 3 | Ed Nicholson | | | 60' |
| 4 | Ed Beecham | | | |
| 5 | Musty Akhtar | | | 60' |
| 6 | Arthur Leney | 65' | | 60' |
| 7 | Daniel Firoozan | | | 60' |
| 8 | George Gould | | | 60' |
| 9 | Will Bamford | | | 60' |
| 10 | Charlie Bick | | | 60' |
| 11 | Ciaran Jordan | 15', 25' | | 60' |
| | Substitutes | | | |
| 12 | Felix Tritton | | | 30' |
| 13 | Josh Davies | 80' | | 30' |
| 14 | George Taylor | | | 30' |
| 15 | John Koutalides | | | 30' |
This was highly encouraging performance and result for the OHAFC 1st XI as they kick-start their preparations for the long season ahead.
Skipper Fraser McGuinness cobbled together a makeshift side to take on Division One side the Old Marlburians at Colliers Wood, the now-traditional venue for OHAFC pre-season action. Whilst the midfield and attack contained plenty of 1s regulars, the back four included debutant Musty Akhtar and 3s skipper Ed Nicholson. There was also a 1s debut for Arthur Leney, with several other new faces on the subs bench, Josh Davies, George Taylor and John Koutalides joined by 3s centre-back Felix Tritton. All four players played an hour of the game.
And the Blues secured a fine win under the lights, a brace of early goals from striker Ciaran Jordan helping the side off to the perfect start. Despite the Marlburians pulling one back, excellent second-half strikes from youngsters Arthur Leney and sub Josh Davies - who looked highly promising - completed a highly-satisfying run-out.