2s humiliated by Etonians on season debut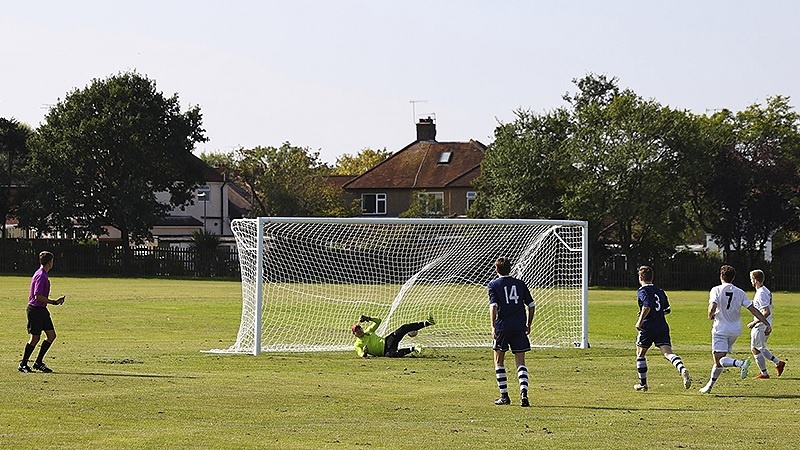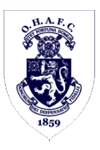 September 18th 2021, Philathletic Ground, 11am
Division 2
Referee: Mark Baxter
Weather: Sunny, calm
Pitch: Excellent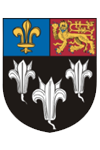 | No. | Starting XI | Goals | Yellow & Red Cards | Subs On/Off |
| --- | --- | --- | --- | --- |
| 1 | Charlie Walsh | | | |
| 2 | Will Monroe | | | |
| 3 | Ed David (c) | | | 10' |
| 4 | Rory Miller | | | 70' |
| 5 | Edmund Massey | | | |
| 6 | Miles Kellock | | | |
| 7 | Giacomo Grasso | | | |
| 8 | Luke Berry | | | |
| 9 | Will Payne | | | |
| 10 | Ed Payne | | | |
| 11 | Tristan David | | | 85' |
| | Substitutes | | | |
| 12 | David Lederman | | | 35' |
| 13 | Ben Butcher | | | 45' |
A much-changed OHAFC 2nd XI were eventually humiliated by a strong Etonian 2s side on the Hill on Saturday afternoon, the Blues suffering their worst League defeat since stats began at the start of the 2009/10 season. With numerous regulars from previous seasons absent, a makeshift Harrow team found themselves 4-0 down at the break and endured a torrid closing half-hour, finally finishing the game with nine fit players and an eminently forgettable scoreline.
The details of this mauling are clearly best forgotten, although the ease of the visitors' victory should ensure minds are fully focused on what lies ahead this season: survival in the league should be priority number one.
Here, under a warm late-summer sun, the Etonians showed the level to which the OHAFC must aspire, with a well-drilled, physically strong unit imposing themselves from the first five minutes. An early defensive error gifted the visitors a penalty and further sloppy defending ensured a comfortable 4-0 lead at the break.
Skipper Geoff Taunton-Collins appealed for calm and to ensure the side remained competitive throughout the second half. Despite holding out for ten minutes, two goals in quick succession hinted at the trouble to follow and Harrow's cause wasn't helped by an early injury to Ed David, skipper for the day, and the David brothers having to leave 5 minutes early to catch flights. With veteran David Lederman hobbling on a strained calf and only one other substitute in the form of debutant Ben Butcher, the final quarter of an hour proved a thankless chore, the Etonians filling their boots to record a notable win - their second double-digit margin of victory in consecutive games.
There were patches of decent football from the home side, with Luke Berry looking fit and strong in midfield and an excellent debut enjoyed by Giacomo Grassi, who showed plenty of fight in both midfield and defence. But the Etonians proved as ruthless at the back as they did up front, snuffing out any rare Harrow attacks with some ease.
The Blues need their regulars back as soon as possible to kick on this season. Having drawn the majority of their league fixtures last season, the side can be competitive in Division 2 and they will be looking to bounce back as quickly as possible.