Depleted 1s miss chance to beat Brentwoods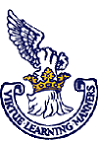 September 25th 2021, Old Brentwoods, 11am
Premier Division
Referee: Simon Crowley
Weather: Cloudy
Pitch: Good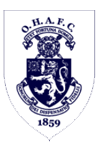 | No. | Starting XI | Goals | Yellow & Red Cards | Subs On/Off |
| --- | --- | --- | --- | --- |
| 1 | Tom Mitchell | | | |
| 2 | Jamie Jordache | | | |
| 3 | Ed Beecham | | | |
| 4 | Will Gibbon | | | |
| 5 | Will Monroe | | | |
| 6 | Doug Morrison | | | |
| 7 | Will Swan | | | |
| 8 | George Gould | | | |
| 9 | Nick Scarborough | | | |
| 10 | Edmond Corswarem | | | |
| 11 | Fraser McGuinness (c) | | | |
The OHAFC 1st XI fell short in their bid to put some points on the board this season, a depleted side losing 2-0 away to the Old Brentwoods on Saturday afternoon in unfortunate fashion. Despite playing well for long spells, the visitors were undone by a goal in each half, the second a late own goal off defender Will Monroe. Unsurprisingly, the Blues stay bottom of the Premier Division table as a result.
With a lack of availability proving a problem for all three sides during the week, the 1st XI were particularly hampered - skipper and regular keeper Fraser McGuinness was forced to play himself up front with regular 3s goalie Tom Mitchell taking the gloves. There was also a return for the first time in several seasons of midfielder Nick Scarborough and debuts for left winger Ed Corswarem and centre half Will Gibbon.
The main pitch at Old Brentwoods Club was in decent enough condition and those watching were provided with a fairly even first half, both sides enjoying spells in the ascendancy. The visitors struggled to create chances, the lack of a recognised striker an obvious handicap. Nevetherless, several corners were forced, one of which nearly provided Corswarem with a memorable debut goal, the Brentwoods keeper diving low to his left to tip a powerful shot from the edge of the box just past the post.
The hosts, too, found it difficult to breach a well-marshalled Harrow back four and when they did so, Mitchell proved up to the task, making a coupe of excellent saves to deny the Essex side the lead. But a momentary hesitation to a through-ball shortly before the break proved fatal, the hosts' striker poking the ball past a stranded Mitchell to ensure the home side enjoyed a narrow lead at half-time.
With no subs available, it was simply a case of getting back out onto the pitch and getting on with things and again the Blues performed creditably enough, enjoying plenty of possession and looking the more likely side to score. Again, chances proved extremely tricky to come by, with the pair of gigantic Brentwoods centre backs dominating whenever the ball arrived in their vicinity.
As the visitors pushed on for a late equaliser, the hosts broke down their left and crossed towards the far post where left-back Will Monroe unfortunately deflected the ball in past a stranded Mitchell. There was no time for the visitors to react and the long journey home provided plenty of time to reflect on a missed opportunity. A first win of the season cannot come soon enough for the OHAFC.