Alex Smith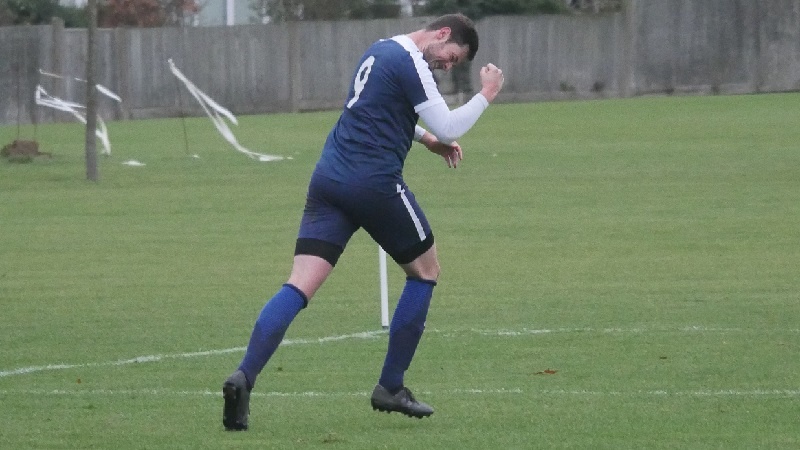 biography
Six foot four inches tall, 'Smithy' is the OHAFC's very own answer to Rodney Trotter up front. Deceptively skilful for a big man, Alex's early scoring records in the 2s and 3s are remarkable.
His first season for the club was 2013/14 when he spearheaded the 3s attack with remarkable efficiency, ending the season with 9 goals in as many games. He scored four in the final day win over Sennockians to snatch the Golden Boot and, in the process, earn himself the Robert Worthy Young Player of the Year Award.
His game is not restricted to being a battering ram and, as the 2013-2014 season progressed, so did Smith's skillset, a serious improvement was visible in his close ball control and finishing. Much of this can be attributed to his antics 'down Mare Motos' where he is usually spotted spending his weekly wage on Friday with his sidekick Nick Kapoor - loosening themselves up on the dance floor before big games.
The following season he continued to score freely for both the 2nd and 3rd XI's, to the point where he was averaging a goal a game for both sides.
This happy knack soon saw him picked up by the 1st XI for the 2015/16 season and he made his debut in the 2-1 win at Winchester in November, helping to turn the game around with a fine second half display. He ended that season with 2 goals in 6 appearances for the 1s, both goals coming in the return fixture with Winchester on February 20th.
Alex is currently spending much of his time in Hong Kong with work but is sure to get a call whenever one of the sides is in need of a goal.