Rollo Hovey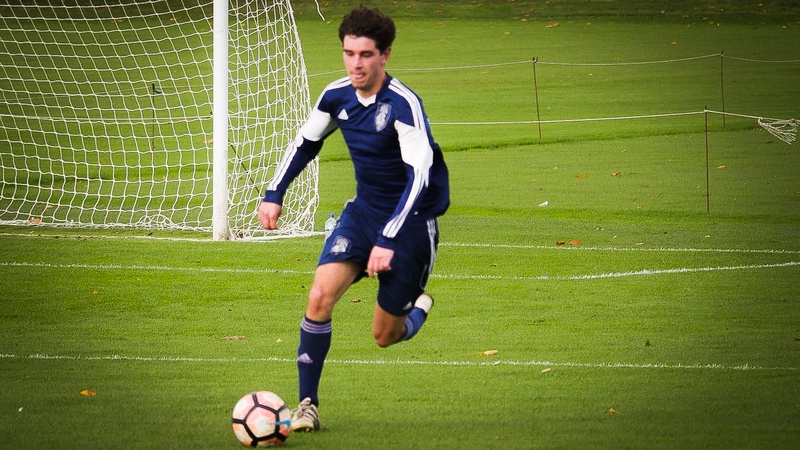 biography
A versatile full-back or midfielder, Rollo is a very useful footballer with bundles of energy and a youthful enthusiasm for the game. As a full-back he is determined in defence and loves to get forwards supporting the attack in the manner of all modern wide defenders. He can also play anywhere across the middle, his stamina and competitive streak ensuring he always proves a handful for his opposite number.
His versatility has proved extremely useful to the club since making his debut in the 2s' 2-1 defeat away to Sennockians on October 17th 2015. After impressing in the 2s, he was called up to the 1s for the final three games of their disappointing season, making his 1st XI debut in the 2-2 draw at Radley on April 2nd 2016. He ended his first season with 12 appearances for the club in all competitions.
The following campaign, season 2016/17, the story was remarkably similar, with Rollo again mainly used by the 2s, but called up to the 1s whenever required. He played 8 games for the 2s and four more for the 1s, repeating his dozen appearances for the club from the season before.
q&a's
1) Which football team do you support?
Brighton & Hove Albion
2) Who was your favourite player growing up?
Alan Shearer
3) Which boots do you wear?
Adidas
4) What is your usual pre-match meal?
Lucozade and croissant
5) Best moment on a football pitch? (OHAFC or otherwise)
Breaking the world record for longest ever Futsal Match (Not football but close enough)
6) Any football superstitions?
No
7) Family ties in football?
Only member of my family to like football
8) One thing you would change about football?
Faking injury
9) If you could be anyone else for a day who would it be?
Leonardo DiCaprio
10) Other sports you enjoy playing or watching?
Cricket and Tennis
11) Your last meal request?
Spag bol
12) Three guests to invite to your fantasy dinner party? (Dead or alive, real or fictional)
Dumbledore, Eminem & Will Ferrell
13) Favourite and least favourite TV programmes?
Favourite Game of Thrones - Least Favourite Keeping up the Kardashians
14) Pet hate?
When people boot the ball away and don't go get it.
15) One place you've always wanted to visit but haven't yet?
New York
16) Something on your bucket list?
Visit the North Pole