Alfie Draper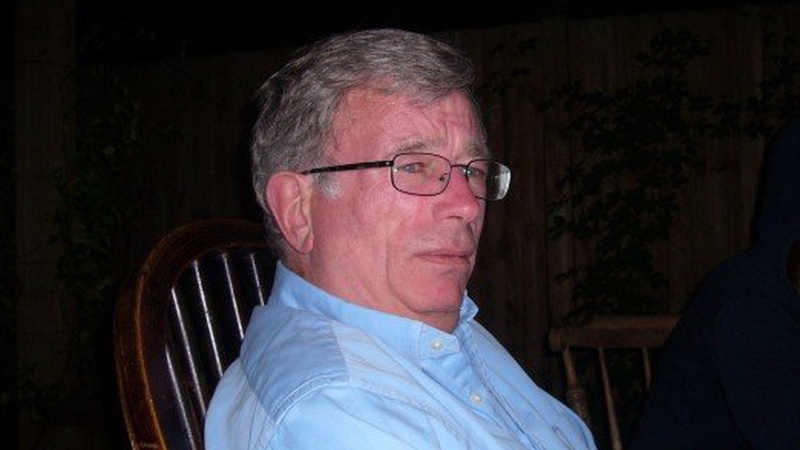 biography
Alfie made his debut for the OHAFC in 1969 while still at school and continued to play for the 1st XI, mainly as a centre back, whilst at Oxford University.
In 1973, Alfie took on the challenge of running the 2nd XI whose future was in grave doubt, and he transformed this ailing squad into a well-drilled outfit. He remained in charge for six successful years, guiding the team from the bottom division to runners-up in Division 2. This represented a massive commitment to a club still in its infancy and demonstrated what can be achieved with a regular team, well attended training and, in Alfie, a dedicated captain.
Colin Sarre recalls Alfie's management style: "His telephone conversations were always terse along the lines 'Saturday, one o'clock, Sloane Square'. This meant selection and a lift to the game. There was rarely time to suggest that one might not be available. It was not unusual to stop at a pub near the ground for a quick sharpener before the game".

Alfie played for the Vets at its inception in 1973 - there were no strict age rules then and he was also working for David Buik(!)- before retiring in 1991. Position-wise he started in the middle of the back four, then over the years gradualy moved up the pitch, finishing at number 9!
His legacy, the establishment of the 2nd XI as a sustainable and vitally important component of the OHAFC, was duly recognised in 1984 by his election as a Vice-President. The Club is indebted to him for his enormous contribution over six seasons which saw the standard of the 2nd XI improve beyond all expectations.
Alfie claims his career highlight was walking off the pitch at Hampstead CC, having scored the only goal, with Carthusian legend Mike Hooper, who turned to his keeper and said "I bet that's the first time you've been beaten from 45 yards by a ball that was still rising when it hit the back of the net."(Mike Keenan never believes that story!)
Alfie was also present on several of the early tours. In 1970 the squad went to Amsterdam a week after he had left school. After a match against Amstelveen, having been awarded Man of the Match ('probably because I was the youngest'!), Alfie was offered a lift to the usual destinations by messrs Cox, Gardner, Bearman and Stewart-Brown. But because it was only a Cortina he had to go in the boot with the lid open. Little did Alfie know that driver Gardner had been issued a challenge by the other three. Peering out of the boot realising they were driving up a tram line and then going round a roundabout the wrong way was quite an initiation.
The following year to Brussels Alfie was introduced to Bearman's famous 'pressed ham' and 'pressed ham with redeye' - "but you'll have to ask him about that!"