3s rue missed chances in Stoics stalemate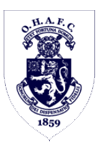 December 7th 2019, Harrow School 4G Astro, 12pm
Division 4
Referee: AL appointed
Weather: Cloudy
Pitch: Astroturf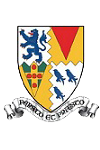 | No. | Starting XI | Goals | Yellow & Red Cards | Subs On/Off |
| --- | --- | --- | --- | --- |
| 1 | Tom Mitchell | | | |
| 2 | Michael Brooks | | | |
| 3 | Ed Nicholson | | | |
| 4 | Theo Gordon | | | |
| 5 | Anson Lo | | | 60' |
| 6 | Ollie Atkinson | | | 75' |
| 7 | James Cullimore | | | |
| 8 | James Cleverly | 65' | | |
| 9 | Oscar Gairard | | | |
| 10 | Tom Walduck | | | |
| 11 | James Walduck | | | |
| | Substitutes | | | |
| 12 | Karl Perry | | | 45' |
The OHAFC 3rd XI were forced to settle for a point at home to the Old Stoics on Saturday afternoon following an encouraging performance on the Harrow School astroturf. Stoics took the lead early on in the game but debutant James Cleverly fired in a deserved equaliser after the break to cap an excellent first game in OHAFC colours. The draw keeps the Blues in sixth in the Division Four table, two points behind the Stoics, albeit having played a couple of games more.
The point was no more than Ed Nicholson's men deserved on a blustery day on the Hill. Despite starting the game well, the hosts fell behind after a quarter of an hour following an unfortunate mix-up between keeper Tom Mitchell and centre-half Theo Gordon. But the side showed great resilience to recover their composure and they levelled with twenty-five minutes remaining courtesy of a quality finish from newboy Cleverly, who fired home into the corner with a powerful shot.
Skipper Ed Nicholson once more set the tone with a dominant performance at the back and his side of young OHs responded well. Anson Lo, slowly regaining full fitness, is beginning to show what he is capable of, Michael Brooks put in a solid display at right-back, and the Walduck brothers, James and Tom, both continued to show their quality throughout the game. Wide players Ollie Atkinson and Oscar Gairard both worked tirelessly and central midfielder James Cullimore put in another excellent display, winning numerous headers despite often challenging players taller than himself.
The Blues created several chances to win the game but also had cause to thank keeper Tom Mitchell for some excellent saves. Overall it was another encouraging display from this young 3rd XI squad, with plenty of encouraging signs as the side finish 2019 with a final League match at home to the Old Shirburnians next weekend.