3s no match for League leaders Kimboltonians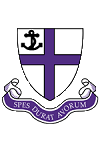 November 16th 2019, University of Hertfordshire, 1:30pm
Division 4
Referee: Peter Dace
Weather: Cloudy
Pitch: Fair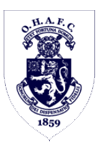 | No. | Starting XI | Goals | Yellow & Red Cards | Subs On/Off |
| --- | --- | --- | --- | --- |
| 1 | Tom Mitchell | | | |
| 2 | Daniel Graham | | | |
| 3 | Ed Nicholson (c) | | | |
| 4 | Tayo Ojora | | | |
| 5 | Tom Joyce | | | |
| 6 | James Monroe | | | |
| 7 | Muhammad Shah | | | |
| 8 | Freddie Everett | | | |
| 9 | Michael Watford | | | |
| 10 | James Walduck | | | |
| 11 | Ade Omisore | | | |
The OHAFC 3rd XI travelled north to Hatfield for their first away game under the new captaincy of Ed Nicholson to face the daunting challenge of the Old Kimboltonians - one of only two sides in the entire Arthurian League yet to drop a point from their League fixtures.
The 3s' cause was not helped by the late withdrawal of several players from the matchday squad, some for more valid reasons than others, reducing the travelling party from a healthy fourteen to a bare eleven, including three players making their OHAFC debuts.
And the less than perfect preparations manifested themselves in a rather untidy start to proceedings that saw the visitors fall behind to an early penalty - hardly ideal against a side that had won six from six going into the fixture.
Kimboltonians continued to take advantage of Harrow's lack of organisation and familiarity, doubling their lead after twenty minutes and scoring a third just before the break. A second penalty for the hosts five minutes after the break ended the match as a contest, Mitchell doing well to save the initial effort but unable to keep out the rebound.
But to the Blues' credit the longer the match wore on, the greater their understanding and cohesiveness grew and they saw out the remaining forty minutes without conceding again. There were some highly encouraging displays from the likes of Dan Graham, Mo Shah, James Walduck and Ade Omisore - who started up front but ended up playing in nearly every position on the pitch!
A lack of fitness and preparation undoubtedly hindered the side in what was always going to prove a tricky task, but once more there are positives to take from the performance against the side who must be considered strong favourites to lift the Division Four title come the season's end.
The 3s face another away trip next weekend, although this time the journey is slightly more convenient, with a short trip south to face Old King's Scholars in Hampton.