Blues slump to embarrassing defeat in south London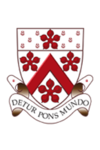 October 12th 2019, Selhurst Sports Arena (3G), 12pm
Division 4
Referee: Adel Ali
Weather: Drizzle
Pitch: Astroturf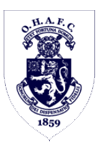 | No. | Starting XI | Goals | Yellow & Red Cards | Subs On/Off |
| --- | --- | --- | --- | --- |
| 1 | Jon Sharples | | | |
| 2 | Azhar Yaqub-Khan | | | |
| 3 | Ed Nicholson | | | |
| 4 | Kyle Barrett (c) | | | |
| 5 | Callum Barrett | | | |
| 6 | Charlie Bick | | | |
| 7 | Edmund Massey | 24' | | |
| 8 | Olly Roberts | | | |
| 9 | James Cullimore | | | 60' |
| 10 | Harry Bick | 82'(p) | | |
| 11 | Oscar Gairard | | | 75' |
| | Substitutes | | | |
| 12 | Nick Kapoor | | | 45' |
The OHAFC 3rd XI suffered their worst defeat since losing 9-1 at home to the Old Johnians in October 2016 when they were mauled 10-2 away to the Old Alleynians 2s on Saturday afternoon. The defeat leaves Nick Kapoor's side marooned in mid-table in Division Four in the Arthurian League, having fallen further behind the three sides at the top, including the Alleynians, all of whom have 100% League records to date.
Despite naming a strong squad for the trip south to the compact, narrow pitch in southeast London, the 3s, some of whom had enjoyed Chuka Ilogu's leaving drinks the night before, quickly found themselves 4-0 through a combination of tidy play from the Alleynians and some suspect defensive work from the men in blue. Three shots beat veteran goalkeeper Jon Sharples inside the first ten minutes of the match before a free-kick was hoisted forwards from the halfway line and headed home from inside the six yard box.
At this stage a record OHAFC defeat loomed, the visitors looking a shadow of the side that came so close to earning consecutive promotions last season. The Blues did rally briefly and competed on even terms for a while, leading to a goal being pulled back courtesy of a wonderful strike from Ed Massey – his first ever goal for the club. Collecting the ball on the edge of the box, the midfielder delivered a pinpoint strike into the top corner and hope of an unlikely comeback surfaced.
The optimism was short-lived however, as two further Alleynian goals before the break ensured a 6-1 half-time scoreline and a second half that would entail damage limitation and nothing more for the north Londoners.
As it turned out, the second half was slightly less humbling for the OHAFC but only just. Alleynians scored twice more to make it 8-1 before Harry Bick converted a penalty with just under ten minutes to go – not even he could raise a meaningful celebration at this point.
Two further Alleynians goals in the final minute rubbed more salt in Harrovian wounds – the 3s becoming the unwanted recipients of only the second double-figure drubbing suffered by an OHAFC side in League and Cup over the past eleven seasons. It was an especially chastening fixture for youngster James Cullimore to make his OHAFC debut in.
Clearly the 3s have their work cut out to challenge at the top of the division this season, with the Alleynians, Old Kimboltonians and Old Brentwoods 2s all having played at least three games and won them all. Perhaps a season of consolidation would serve the team well - with further defeats such as this, that will be the most they can reasonably expect to achieve.
*Thanks to Ed Massey for his assistance with this report - and congratulations on his first ever OHAFC goal!