Weakened 2s dumped out of Cup by excellent Owens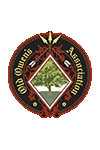 October 17th 2020, Dame Alice Owens School, 12:45pm
Old Boys Cup (J)
Referee: Lee Turnbull
Weather: Cloudy
Pitch: Fair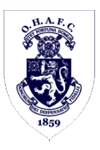 | No. | Starting XI | Goals | Yellow & Red Cards | Subs On/Off |
| --- | --- | --- | --- | --- |
| 1 | Sam Woodhouse | | | |
| 2 | Will Monroe | | | |
| 3 | Jack Robinson | | | |
| 4 | Tom Ward (c) | | | |
| 5 | Edmund Massey | | | |
| 6 | David Lederman | | | |
| 7 | Ed Stewart | 12' | | |
| 8 | Max Curry | | | |
| 9 | Tristan David | | | 65' |
| 10 | Nick Allen | | | 55' |
| 11 | Pablo Hutchinson | | | |
| | Substitutes | | | |
| 12 | Gbeminiyi Soyinka | | | 30' |
A weakened OHAFC 2nd XI were summarily dumped out of the Old Boys Junior Cup at the first hurdle by a rampant Old Owens 2s, who recovered from a goal down to put ten past the stricken visitors.
Despite an even opening twenty minutes, and a fine early goal from Ed Stewart, the OHAFC could not match the pace and precision of their opponents and found themselves 4-1 down at the break. Stewart swept home a perfect cross from Tristan David following excellent closing down from striker Pablo Hutchinson deep in the Owens half and with the slope in their favour on a small, somewhat uneven pitch at Dame Alice Owens School in Potters Bar, the scene was set for a hard-fought Cup tie.
But the hosts gradually began to crank up through the gears, aided, it must be said, by some wayward passing from the visitors, who began to cede possession inside their own half far too regularly. The small dimensions of the pitch ensured that players had far less time on the ball than usual and the Blues failed to adjust until it was too late.
A loose back-pass from skipper Tom Ward gifted the hosts' striker the opening goal but several fine finishes followed, debutant keeper Sam Woodhouse showing a sound pair of hands but unable to prevent the ball flying past him three more times before the break.
At half-time the switch was made to a 4-4-2 formation and the decision was taken to play more direct, Gbeminiyi Soyinka joining Pablo Hutchinson up front, newcomer Nick Allen forced off having accidentally kicked teammate Hutchinson and injured his big toe earlier in the first half.
Despite the change in tactics and personnel, the second half was one-way traffic, with Owens playing with great confidence, switching the ball across the pitch and attacking down both flanks. The OHAFC managed to resist initially, but once Tristan David left with twenty-five minutes remaining and a limping Allen returned, it became purely an exercise in damage limitation.
Woodhouse perhaps could have claimed a couple of crosses that led to goals, but there were some fine finishes as the scoreline took on cruel proportions, not least the final effort that saw a midfielder run onto a diagonal pass on the edge of the box, control the ball with his right foot before volleying into the bottom corner with his left. This was football that would have tested a full strength OHAFC 2s side, let alone a makeshift one playing with ten fit men.
The visitors were finally put out of their misery by referee Lee Turnbull, Old Boys Cup hopes gone for another year. Given the Blues' lack of success in this competition so far (one win in four games), and the rather unpleasant nature of Saturday's tie, a decision needs to be made as to whether or not it is worth entering this Cup next season.