Set-pieces prove 1s' undoing at Tonbridge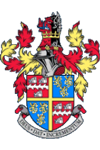 September 26th 2020, Tonbridge School Playing Fields, 11am
Premier Division
Referee: Daniel Tornbom
Weather: Sunny, breezy
Pitch: Good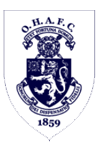 | No. | Starting XI | Goals | Yellow & Red Cards | Subs On/Off |
| --- | --- | --- | --- | --- |
| 1 | Fraser McGuinness (c) | | | |
| 2 | Jonny Lalude | | | |
| 3 | Kyle Barrett | | | |
| 4 | Rory Miller | | | |
| 5 | Callum Barrett | | | |
| 6 | Jamie Jordache | | | |
| 7 | Chester Robinson | | | |
| 8 | Ed Beecham | | | |
| 9 | Will Bamford | | | |
| 10 | Daniel Firoozan | | | |
| 11 | James Tippett | | | |
The OHAFC 1st XI once more fell to a heavy defeat on Saturday afternoon, following up the previous weekend's mauling against the Old Carthusians with a 5-0 defeat away to the Tonbridgians – a result that leaves them bottom of the Arthurian League Premier Division.
On a bobbly pitch at Tonbridge School, the visitors fell behind to a couple of set-piece goals, Tonbridge scoring from a pair of corners the Blues failed to defend properly. Despite adopting a fairly direct approach, the hosts played with an intensity and cohesion the OHAFC struggled to match.
And a third goal for the home side five minutes after the break ended the game as a contest, although to Harrow's credit they then produced their best spell of the game, finally coming to grips with both the pitch and opposition. Several half-chances were created, none were taken.
The scoreline was given a rather one-sided look late on with the hosts adding another couple of goals from set-pieces – surely something the Blues must work on, especially given they have conceded 18 goals in their first three League games (albeit away from home to three strong teams in Eton, Charterhouse and Tonbridge).
Next up, thankfully, is their first home game of the season, with the Phil pitches now available for use. The Old Bradfieldians are the first visitors to the Hill – the only side the Blues did the League double over last season.