Strong KCS Wimbledon side dump 2s out of Junior League Cup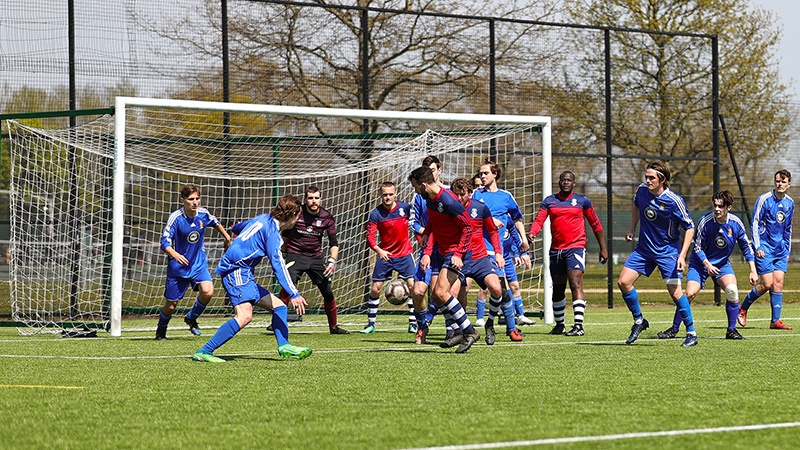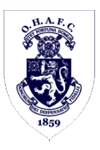 April 24th 2021, Harrow School 4G Astro, 11am
Junior League Cup
Referee: Mark Baxter
Weather: Sunny, breezy
Pitch: Astroturf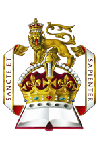 | No. | Starting XI | Goals | Yellow & Red Cards | Subs On/Off |
| --- | --- | --- | --- | --- |
| 1 | Kyri Pittalis | | | |
| 2 | Edmund Massey | | | 58' |
| 3 | Alexi Pittalis | | | |
| 4 | Kyle Barrett | | | |
| 5 | Callum Barrett | | | |
| 6 | Pablo Hutchinson | | | 14' |
| 7 | Max Curry (c) | | | |
| 8 | Charlie Bick | 65' | | 79' |
| 9 | Arthur Leney | | | 88' |
| 10 | Jack Dolbey | | | |
| 11 | James Tippett | | | |
| | Substitutes | | | |
| 12 | Gbeminiyi Soyinka | 25', 61'(p) | | 14' |
| 13 | Ed Beecham | | | 45' |
The OHAFC 2nd XI saw their 2020/21 season surprisingly brought to a rather abrupt end on Saturday afternoon as they were dumped out of the Junior League Cup by Division Three side KCS Wimbledon Old Boys 2s in a goal-laden encounter on the Harrow School astroturf. Despite conceding three goals inside twenty minutes before half-time, the hosts recovered strongly to reduce the deficit to a solitary goal with twenty-five minutes remaining. But thereafter the performance petered out somewhat and KCS scored a breakaway fifth to end the tie as a contest.
It was a disappointing end to the Blues' Junior League Cup campaign, although credit must be given to a KCS side who appeared far stronger than their Division Three status would suggest. Right from the first whistle they poured forwards with pace and precision, carving out a half-chance that ended with a shot from a narrow angle that flew just over the bar. A few worried glances were exchanged between Harrovians substitutes and supporters on the side and the apprehension proved well-founded as the visitors opened the scoring with a low driven effort into the bottom corner after ten minutes.
Harrow's cause was not helped by winger Pablo Hutchinson going over on his troublesome ankle barely two minutes later, the player clearly in some distress as he hobbled to the side and revealed a joint that was already swelling rapidly. He was replaced by leading scorer Gbeminiyi Soyinka, with James Tippett moving into a wide role.
It took a while for the hosts, playing in their away strip of red and navy shirts, to get to grips with their opponents, but as the half wore on, the game developed into a more even contest. Youngster Arthur Leney fired just over with a left-foot volley from a corner, before another set-piece eventually led to the Harrow equaliser: a free-kick caused havoc inside the KCS box and when the dust settled a clever back-heel across goal from Tippett allowed Soyinka to tap in from a couple of yards out.
But Harrovian relief was short-lived and a disastrous spell before half-time saw the game once more swing decisively in the visitors' favour. Kyle Barrett gave away a penalty with a trip on a KCS player sprinting into the box, and barely two minutes later the lead was doubled when some sloppy Harrow defending saw a shot drilled across goal, Pittalis doing well to parry only for the rebound to be slotted into an empty net. KCS scored a fourth, a sublime individual effort that left a couple of Harrow defenders trailing in the forward's slipstream, with Harrow struggling to muster a reply – Soyinka shot just wide following good work from Leney in a rare show of defiance.
Ed Beecham was introduced at the break, Ed Massey taking a breather, only to return for possibly the most pointless cameo ever – returning to the pitch for less than two minutes while Leney, rather bizarrely, decided he needed to change his boots.
But with the breeze now in their favour, the Blues began the half more confidently and the feeling persisted that a goal or two in their favour would put the outcome right back in the balance. It took until just after the hour-mark for the hosts to break through and when the goal came it arrived from the spot, Max Curry falling under a challenge following a mazy dribble from Tippett. Soyinka duly converted and the comeback was on. And when Charlie Bick turned in a third five minutes later after Leney's shot from a narrow angle had cannoned back off the bar, there were discernible signs of panic among the visiting ranks, their previously rather unassailable 4-1 lead now looking a precarious one at 4-3.
But somewhat surprisingly, the Harrow attack then fizzled out and despite some frantic attacking down both sides of the pitch, very few chances were actually created. A couple of snapshots flew just wide, several corners were forced, but the KCS keeper was rarely called into action.
The wind was finally taken out of Harrovian sails with fifteen minutes remaining when a swift counter down the Wimbledon left saw the ball crossed into the box and a low shot deflecting in via a touch off a defender.
So KCS Wimbledon progress into the semi-finals and what will be a tough visit to either the Old Aldenhamians or Chigwellians 2s. The OHAFC are left to reflect on a rather disappointing campaign that saw them fail to win any of their seven League fixtures, albeit drawing four of them, a 10-1 thrashing away to the Old Owens in the Junior Old Boys Cup and a Junior League Cup campaign that provided a couple of victories over the Old Suttonians, but also defeats to the Old Columbans and KCS Wimbledon 2s.
Nevertheless, with everything else that has been happening, the squad will undoubtedly be more than happy to put their boots away for a few months and come back ready to do battle once more in the autumn with, hopefully, the prospect of an undisturbed full season of football ahead of them.