Late flurry of goals sees OHAFC humbled once more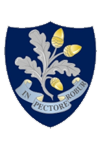 November 6th 2021, Fairlop Oak Playing Fields, 12:30pm
Premier Division
Referee: David Lazarus
Weather: Cloudy, breezy
Pitch: Poor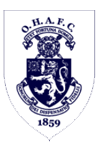 | No. | Starting XI | Goals | Yellow & Red Cards | Subs On/Off |
| --- | --- | --- | --- | --- |
| 1 | Fraser McGuinness (c) | | | |
| 2 | Rory Miller | | | |
| 3 | Ed Beecham | | | |
| 4 | Alex Ellis | | | |
| 5 | Hamish MacIntyre | | | |
| 6 | Daniel Firoozan | | | |
| 7 | Jamie Jordache | | | |
| 8 | Giacomo Grasso | | | |
| 9 | Mike Okoigun | | | |
| 10 | Ciaran Jordan | | | |
| 11 | Ade Omisore | | | |
The OHAFC succumbed to a sixth consecutive defeat on Saturday afternoon, capitulating late on against the Old Foresters to record a sobering 7-0 defeat that leaves the Blues still firmly rooted to the foot of the Premier Division table.
The weekly scramble for players was even more pronounced than usual, with the Blues only confirming their XI on Saturday morning. Despite this, the side performed well for the majority of the game - played in the usual dreadful conditions on the Fairlop Oak pitches in northeast London - and at half-time could consider themselves unfortunate to trail by a single goal. Both Ed Beecham and Ade Omisore, making his first OHAFC appearance of the season, had excellent chances to score, but a lone Forest strike separated the two teams at the break.
The attritional battle continued for much of the second half, with neither side able to maintain possession for long on a bumpy surface and chances at an absolute premium. But this equality was shattered in five bizarre minutes that somehow saw the hosts score four times, pretty much every time they launched the ball forwards. Suddenly the visitors found themselves 5-0 down and staring defeat in the face. Two late goals in the closing moments gave the scoeline an even worse appearance.
The Blues must plough on, with a home game against the Old Brentwoods to look forwards to next weekend - a realistic opportunity to register a first point of this most arduous of seasons.