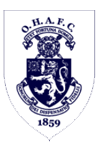 November 13th 2021, Harrow School 4G Astro, 11am
Premier Division
Referee: Tony Anderson
Weather: Cloudy, breezy
Pitch: Astroturf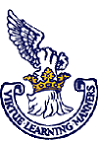 | No. | Starting XI | Goals | Yellow & Red Cards | Subs On/Off |
| --- | --- | --- | --- | --- |
| 1 | Fraser McGuinness (c) | | | |
| 2 | Murray Barr | | | |
| 3 | Ed Beecham | | | |
| 4 | Rory Miller | | | 25' |
| 5 | Cyprian Owen Edmunds | | | |
| 6 | Will Swan | | | |
| 7 | Charlie Bick | | | |
| 8 | Edmond Corswarem | | | |
| 9 | Doug Morrison | | | |
| 10 | Ciaran Jordan | | | |
| 11 | Daniel Firoozan | | | |
| | Substitutes | | | |
| 12 | Ade Omisore | 58' | | 25' |
The OHAFC 1st XI performed well enough but eventually ended Saturday's fixture at home to the Old Brentwoods well beaten, the visitors from Essex running out 5-1 winners on the Harrow School astroturf. The defeat leaves the Blues still firmly rooted to the foot of the Premier Division table and searching for their first point of the season.
Despite another heavy defeat, this was one of the OHAFC's better outings of the season, with the side performing well for the majority of the game and, as in last week's loss away to Foresters, only really seeing the game slip away from them in the closing stages. The hosts were also stymied by the loss of centre back Rory Miller midway through the first half after he suffered a concussion following a heavy collision. This necessitated a switch, with Ade Omisore coming on as striker and Ciaran Jordan having to slot in alongside Ed Beecham at the back.
Brentwoods opened the scoring after only ten minutes following a good move down their right wing that ended with a precise low shot into the bottom corner. The hosts responded well and engineered several half-chances but went into the break trailing 1-0.
The lead was doubled shortly into the second half, but Will Swan then produced a delightful pass over the top for Omisore to run onto and beat the keeper. At 2-1 down with half an hour remaining, the Blues sensed a window of opportunity.
But that was quickly snuffed out, the visitors scoring from a well-delivered corner that was powerfully headed in from six yards out. Two goals in the closing stages added a harsh look to the final score, with the Blues unable to find the creative spark in the final third to unlock the Brentwoods defence.