3s earn superb point away to Division Four leaders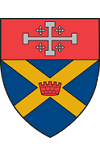 November 13th 2021, University of Hertfordshire, 11am
Division 4
Referee: Hitesh Jansari
Weather: Cloudy, breezy
Pitch: Astroturf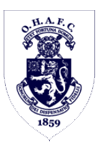 | No. | Starting XI | Goals | Yellow & Red Cards | Subs On/Off |
| --- | --- | --- | --- | --- |
| 1 | Tom Mitchell | | | |
| 2 | Joss Awdry | | | |
| 3 | Ed Nicholson | | | |
| 4 | Simon Nicholson | | | |
| 5 | Charlie Dunn | | | |
| 6 | Ollie Atkinson | 20' | | |
| 7 | Charlie Lupton | | | |
| 8 | Ali Buckley | 70'(p) | | |
| 9 | Jake Speed | | | |
| 10 | Toby Speed | | | |
| 11 | Henry Collins | | | |
Despite losing three of their fourteen-man squad on the morning of the game, the OHAFC 3rd XI recorded one of their finest results in recent seasons with a highly creditable 2-2 draw away to Division Four leaders the Old Albanians on Saturday afternoon.
In a fixture switched to the astroturf at the De Havilland campus at the University of Hertfordshire in Hatfield, the visitors started brightly and took a shock early lead when Charlie Lupton crossed for Ollie Atkinson to score at the far post after twenty minutes.
But the Blues were soon brought crashing back down to earth when two penalties gifted the Albanians the lead: clumsy challenges from skipper Ed Nicholson and wing-back Joss Awdry were efficiently punished and Harrow's excellent early work was undone. The Albanians, who won 3-1 on the Hill in the first meeting between the sides earlier in the season, smelt blood and were unfortunate to only go into the break a solitary goal to the good. Tom Mitchell produced a superb save to deny a goalbound effort and the crossbar came to Harrow's rescue soon afterwards. At the other end, Ollie Atkinson nearly levelled when he fired just wide from an excellent pass from Charlie Dunn.
With no substitutes in tow, there was little for the skipper to do at the break other than exhort his troops to redouble their efforts and the side responded with an excellent start to the second half. Toby and Jake Speed caused all sorts of problems up front and as pressure grew on the Albanians goal, the visitors earned the goal their play deserved when Nicholson was felled inside the box following a long throw from Ali Buckley. The midfielder stepped up to confidently convert the spot-kick in his final game of the season before going under the surgeon's knife.
Once more, the Albanians threw everything at the OHAFC in a bid to avoid dropping points in what is turning into a tight race at the top of Division Four. Again, the crossbar came to Harrow's rescue, with both Nicholson brothers making superb goalline clearances as a frantic closing quarter of an hour ensued. The visitors created a couple of half-chances, but in the end had to settle for the draw and a valuable point that takes the side slightly further away from the four sides struggling at the foot of the table.
There is still no let-up in the 3s fixture list, with another important fixture at home to the Old Stoics on the Phil next weekend. The Blues have five games remaining in the League so every point gained is vital from now on.