3s complete miserable weekend for club with Stowe defeat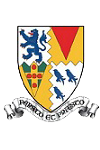 September 18th 2021, Harrow School 4G Astro, 10:15am
Division 4
Referee: George Patriche
Weather: Sunny, calm
Pitch: Astroturf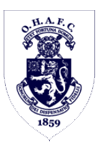 | No. | Starting XI | Goals | Yellow & Red Cards | Subs On/Off |
| --- | --- | --- | --- | --- |
| 1 | Tom Mitchell | | | |
| 2 | Toby Colehan | | | |
| 3 | Henry Collins | | | |
| 4 | Ed Nicholson (c) | | | |
| 5 | Jose Linares | | | 45' |
| 6 | Michael Watford | 42' | | |
| 7 | Olly Roberts | | | |
| 8 | Charlie Lupton | | | |
| 9 | Charlie Dunn | | | |
| 10 | Jamie Evans | | | |
| 11 | Jake Speed | | | |
| | Substitutes | | | |
| 12 | Ali Buckley | | | 45' |
A depleted 3rd XI side battled hard but were distinctly second best to the Old Stoics on the Harrow School astro on Saturday morning, completing a miserable weekend for the club with a 5-1 defeat.
With both the 1s and 2s struggling for players, the 3s were shorn of several regulars for this clash with a Stoics side the Blues had enjoyed facing over the previous few seasons. Ali Buckley returned for his first appearance of the season, although a lack of fitness saw him start on the bench.
It was clear from the off that Stoics possessed not only greater quality throughout their side, but also a better level of fitness - something all three OHAFC sides have struggled with this season. It was unsurprising, therefore, when the hosts' backline was breached twice in the opening half-hour, despite the usual sterling effort from Tom Mitchell in goal.
A third five minutes before the break appeared to have settled matters, but Mikey Watford had other ideas, pulling one back for the Blues with a superb strike following a through-ball from Charlie Lupton.
Buckley came on for Jose Linares at half-time and the hosts set about trying to reduce the deficit further. There was plenty of huff and puff from the home side, Lupton and Olly Roberts dirivng the midfield forwards, well supported by Charlie Dunn, but chances were hard to come by and when they did arrive, the forward line of Watford, Evans and Speed failed to take advantage.
At the other end, the hosts' defence endured something of a torrid afternoon, with several normally-reliable stalwarts erring at vital moments. The visitors took the gifts on offer, scoring on the hour-mark and late on when the game was all but over.
As with the 1s and 2s, then, an afternoon to forget and the side must quickly move on to next week's fixture with the Old Ardinians.