Book release: 'Puddings, Bullies & Squashes'
19 Nov 2020
The OHAFC are delighted to promote the forthcoming publication of a new book entitled 'Puddings, Bullies and Squashes - Early Public School Football Codes,' edited by Malcolm Tozer and featuring chapters on twenty different schools and their versions of football prior to the nationalisation of the game by the FA from 1863 and, in rugby's case, by the RFU in 1871.
The Harrow chapter is written by Dale Vargas, Master in charge of Football from 1971-1975 and himself a member of the Football XI in 1956. In fascinating detail it explains why Harrow Football was played, the unique terminology of the game and how it has continued to be played up to the current day despite the ever-increasing popularity of association football.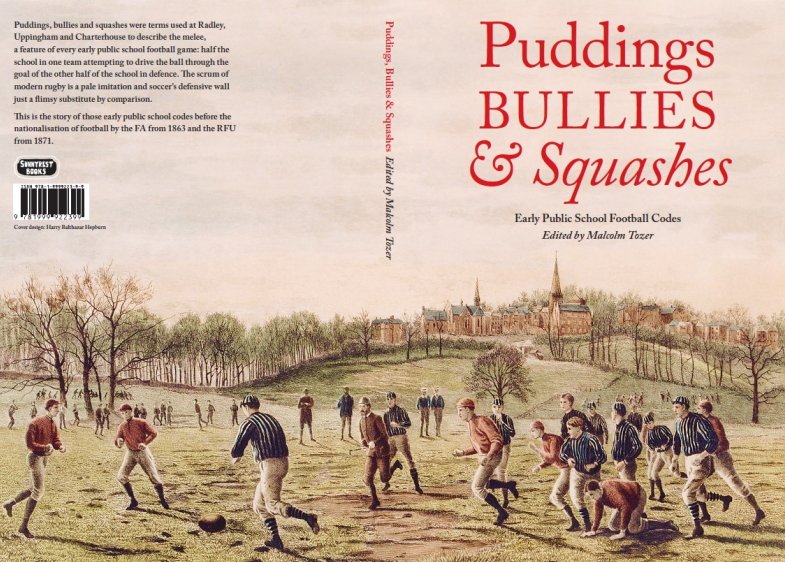 The book included chapters on schools such as Charterhouse, Radley and Tonbridge and explains how gradually these ancient forms of football began to die out, leaving just a few exceptions that are still played today - Harrow Football among them.
The cover features a beautiful drawing of the Hill with a game of Harrow football in progress and inside is a photo of the 1857 Football XI. It is now available to buy either via amazon, the paperback costs £19 with the hardback retailing at £29, or by filling in and posting the order form below: