Ed Poulter crowned Fantasy champ - again!
10 Jun 2022
Former 1s skipper Ed Poulter has been crowned the 2021/22 OHAFC Fantasy League champion - the third time in the four previous seasons the veteran has lifted the coveted crown.
Ed's total of 2,582 points saw him finish 64 clear of nearest challenger Charlie Stebbings, with the 3s Ollie Atkinson a further 48 points adrift. Ed has now won the OHAFC league in four of the last ten years - the only player with multiple titles to his name.

Jamie Jordache finished in fourth, with former winner Conti von Hirsch in fifth. Two other former winners made the top ten - Jack Alhadeff finished in ninth, David Lederman in tenth.
At the other end of the table, former 3s player Toby Cooper comfortably saw off the challenge from Freddie Brunt to claim the wooden spoon. Toby's total of 1,514 points was well over 100 points lower than any other player in the 22-team League.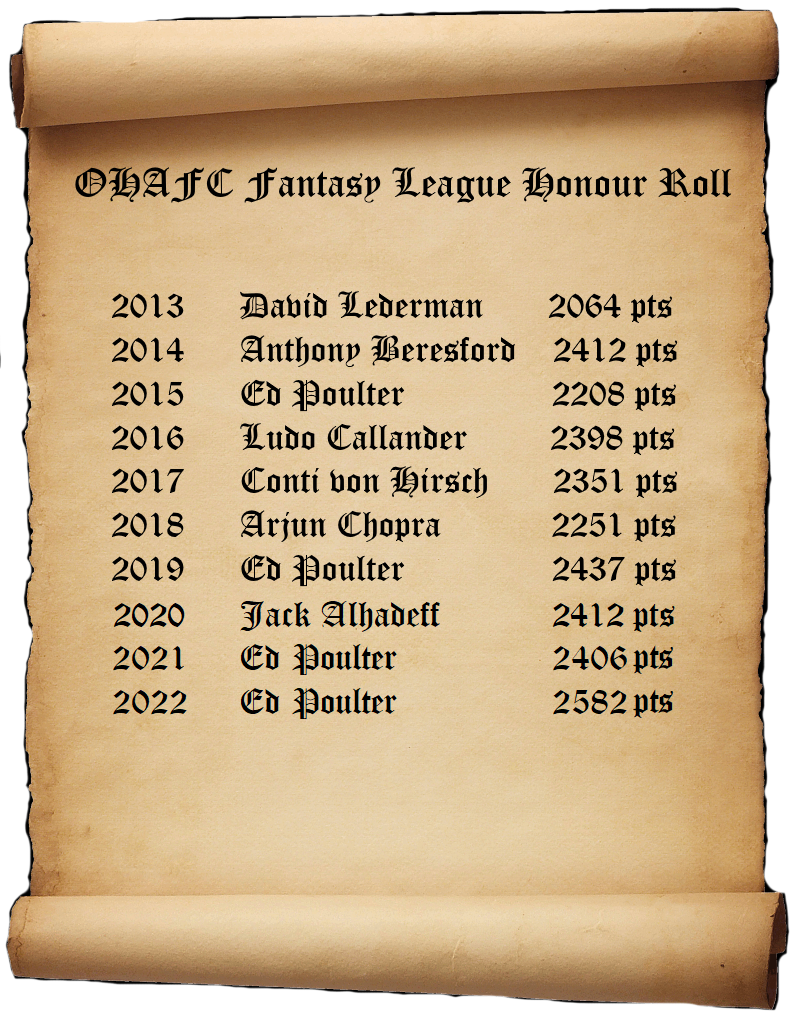 Fantasy League will restart ahead of the new Premier League season which begins on Friday, August 5th. Any OH player wanting to get involved should join the league using the code f7shay.