John Wyn-Evans steps down as Veterans skipper
31 Jul 2020
The remarkable 18-season Veterans captaincy reign of John Wyn-Evans has finally come to an end after the OHAFC stalwart called time on his outstanding spell in charge of the over 35s.
Taking over from Johnny Williams all the way back in 2002, 'Pin' has overseen the longest captaincy reign of any OHAFC skipper in the club's history. All the more remarkable given the unique challenges he has faced turning out a Sunday morning side containing notoriously reticent OHAFC players.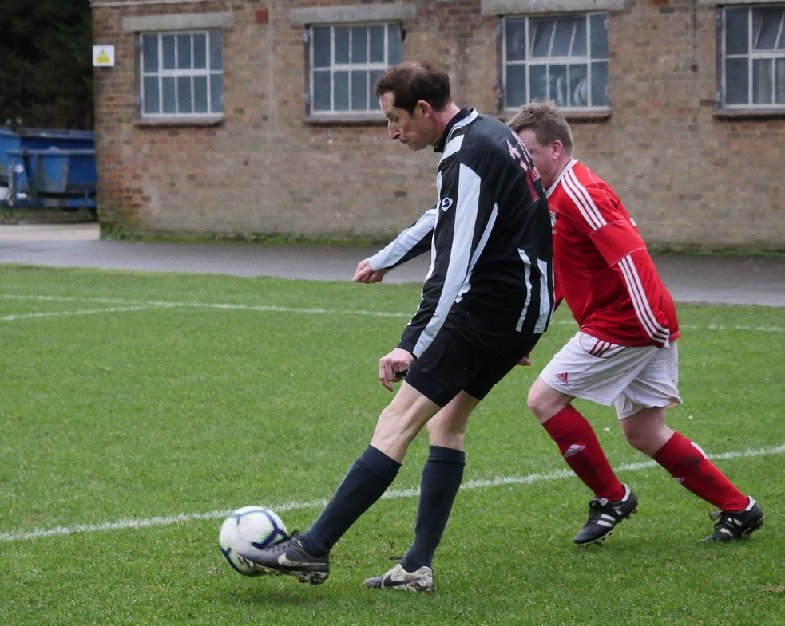 Nevertheless, his longstanding efforts finally bore tangible fruit towards the end of his time in charge, as the influx of former 1st XI players from the 1990s and 2000s saw the Vets team challenge regularly for the Derrick Moore Veterans Cup. Pin led the side to victory twice in the competition, in both 2012 and 2016, with runners-up medals secured in 2014 and 2017. Recent efforts have suffered due to injuries to key players Quentin Baker and Harry Hoffen, coupled with a pair of highly unfortunate defeats to the Old Malvernians in exceptional circumstances.
Despite this, Pin has always led the side in his own inimitable style, his regular season-ending refrain of 'I'll step down once we've won the Cup' never once being believed...until now. And he has also continued to contribute on the field, with a steady supply of headed goals delighting those in attendance at the Bank of England Ground in Roehampton on Sundays.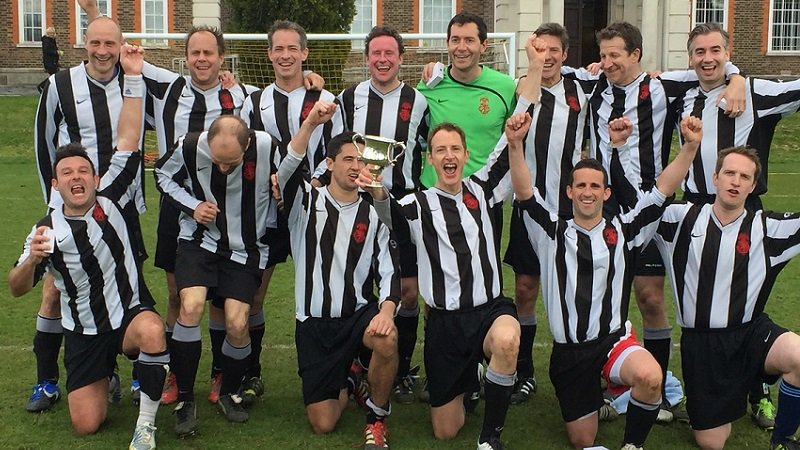 Fortunately, we think, John has vowed to continue to lace up his boots and extend his playing career, no doubt with his sights set on further records of longevity. His position as Vets skipper now falls to former vice-captain David Lederman - 'himself no spring chicken' - as John helpfully pointed out in an email to his fellow Arthurian League Veterans captains recently.
Many congratulations on a truly outstanding term of service John, you step down with the full gratitude of everyone at the club. We look forward to you extending your career for several seasons yet...see you at Old Brentwoods in January.