Weekend Preview: April 26th
23 Apr 2021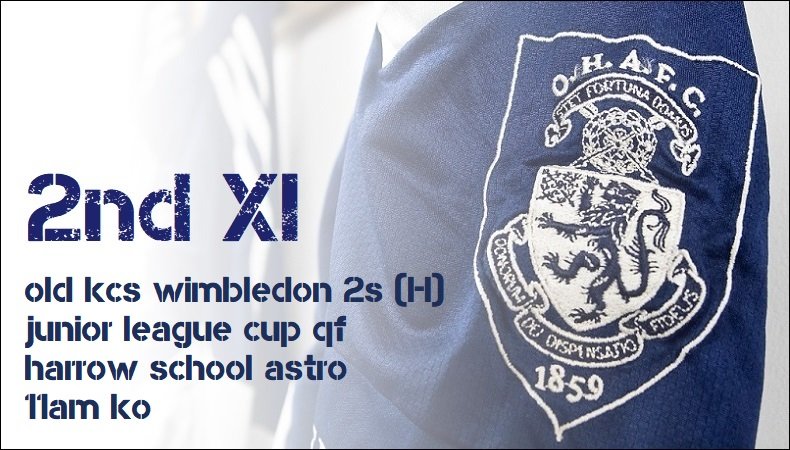 The OHAFC 2nd XI return to the Hill this Saturday for a tenth Junior League Cup quarter-final in the past 11 seasons - an admirably consistent record that should improve further if tomorrow's tie against KCS Wimbledon 2s goes according to the form book.
KCS have actually yet to play a tie in this season's reformatted competition, having received a bye in the first round and a walkover against Brentwoods 2s in the second. When the League season was brought to a halt they sat fourth in Division Three, with three wins and three defeats from seven fixtures.
The two sides actually have a very even record against one another in League meetings going back over the past decade, with fourteen previous encounters producing six wins apiece and two draws. Interestingly, the OHAFC have never beaten KCS on astro, with two draws and two defeats from four meetings, albeit only one of those being played on the Hill. Whoever comes out on top on Saturday will likely face a tricky semi-final meeting, with either the Old Columbans or Old Chigwellians 2s lying in wait.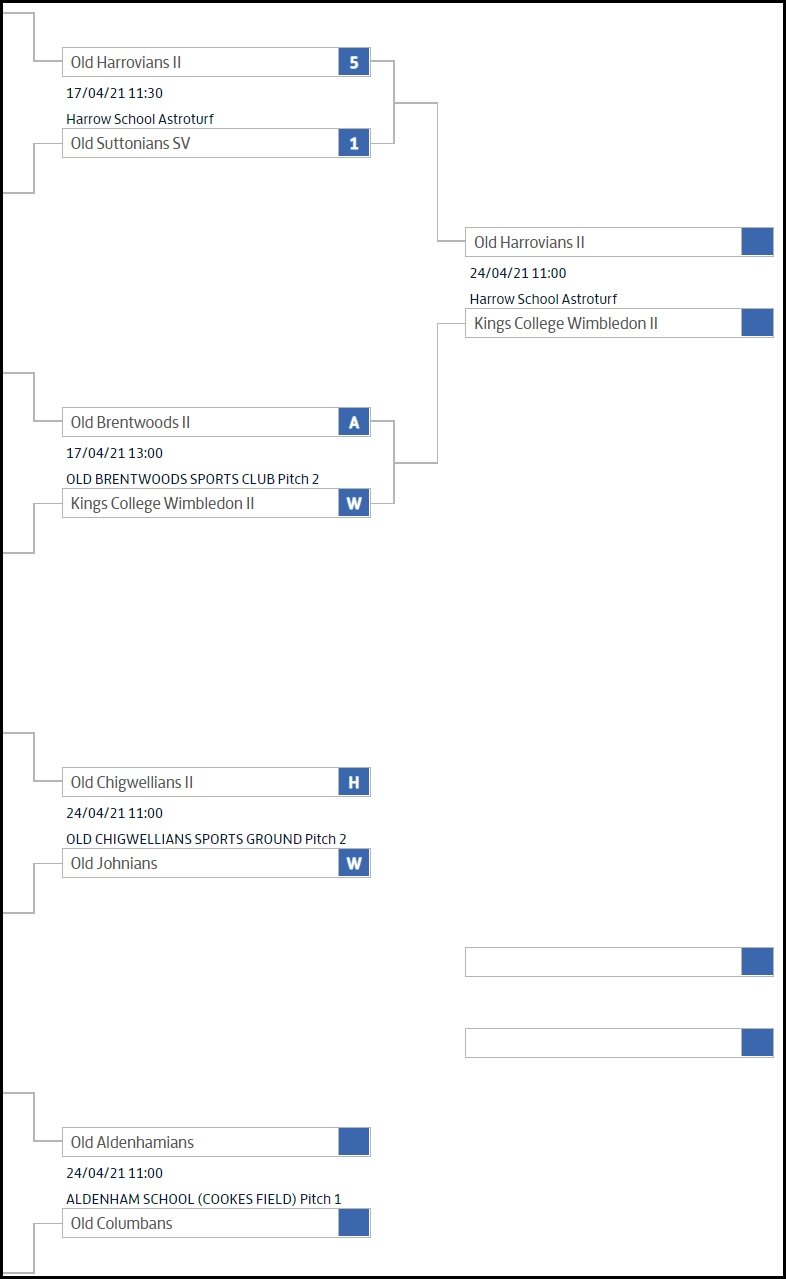 Skipper Geoff Taunton-Collins loses Tom Ward from the matchday squad but welcomes some quality and experience in the shape of Kyle and Callum Barrett and Charlie Bick, none of whom have played any football since the post-lockdown resumption a few weeks ago. Gbeminiyi Soyinka returns bidding to add to the 100 goals he brought up so spectacularly a fortnight ago and there's a welcome return also for the Pittalis brothers, both of whom missed last week's victory over the Suttonians.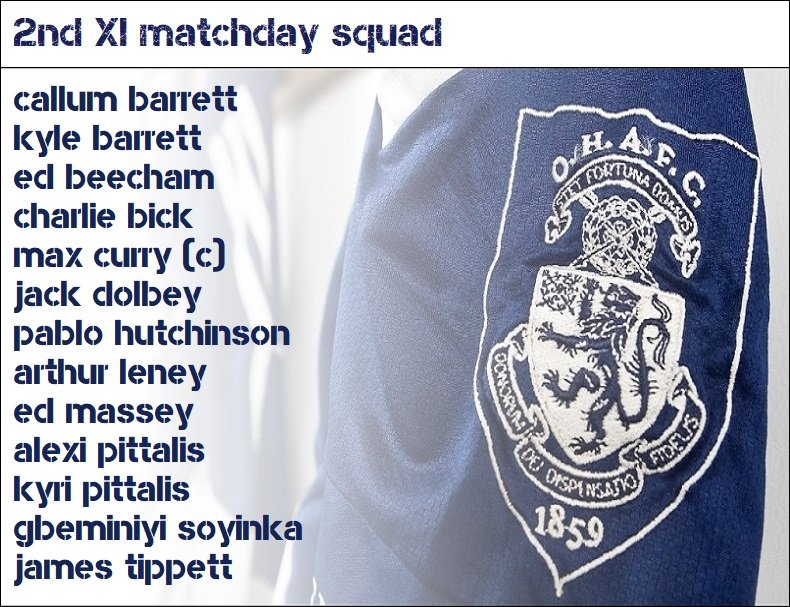 ---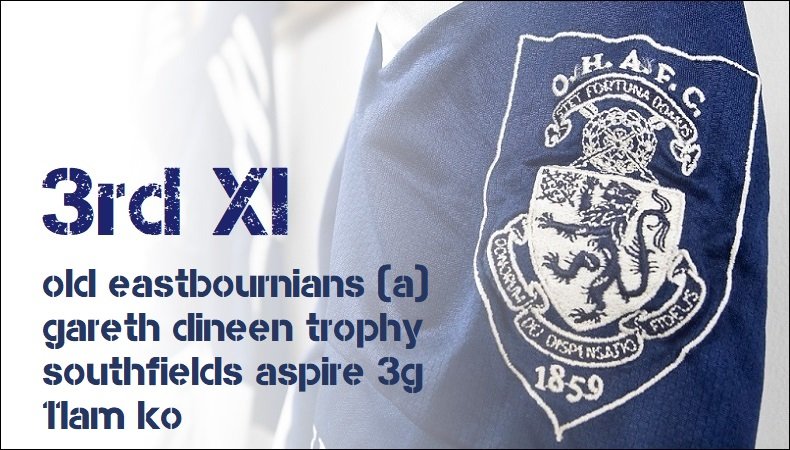 The OHAFC 3rd XI make the short trip to the artificial pitch at Southfields Aspire Centre on Saturday morning to take part in one of three ties in the inaugural Gareth Dineen Trophy. Arthurian League supremo Matt Barry's manipulation and creation of various tournaments in recent weeks makes Alexander Ceferin's workload appear positively modest by comparison, and this new competition has been specifically designed for the six sides who lost in the second round of the David Woolcott Trophy last weekend.
The 3s were unlucky to come away from their meeting with the Old Stoics with a 2-0 defeat, having created the better chances in a tricky tie played on a hard, bobbly surface at the University of Westminster Sports Ground in Chiswick. A sloppy defensive error and a late breakaway gifted the hosts victory and consigned the Blues to this secondary tournament.
At this stage it remains unclear how the six sides will be whittled down to a single winner, but the 3s must first ensure there are no slip-ups against an Eastbournians side who were languishing in mid-table in Division Five South prior to lockdown.
The 3s lose skipper Ed Nicholson for tomorrow's match, with keeper Tom Mitchell, who has been in superb form recently, taking over the armband. He will be joined by another goalkeeping skipper, with 1s captain Fraser McGuinness keen for a run out of goal - quite how far that run is remains to be seen, current odds suggest he'd do well to last half an hour...
Otherwise the side continue to enjoy strong availability, with leading scorer Ali Buckley keen to add to his tally for the season, Kojo Frimpong and Will Grinstead returning to the fold and Olly Roberts hoping to make it in time for the start of the match this week, and not the final fifteen minutes...