Weekend Round-Up: Mixed fortunes for 2s & 3s
24 Jan 2022
It proved to be a dramatic weekend for the OHAFC with the 2nd and 3rd XIs enduring very differing results on the Hill.
The 2s dismissed Westminster 2s 7-1 in the last sixteen of the Junior League Cup to set up a home quarter-final against Old Brentwoods 2s. Pablo Hutchinson scored twice, with further goals coming from Tristan David (pictured below), Tom Ward, Max Curry, Alexi Pittalis and Jack Alhadeff.
But the 3s suffered a shock defeat at home to the Old Cheltonians in the second round of the David Woolcott Trophy. Simon Nicholson gave the hosts the lead midway through the first half, but the visitors replied with a couple of breakaway goals either side of half-time.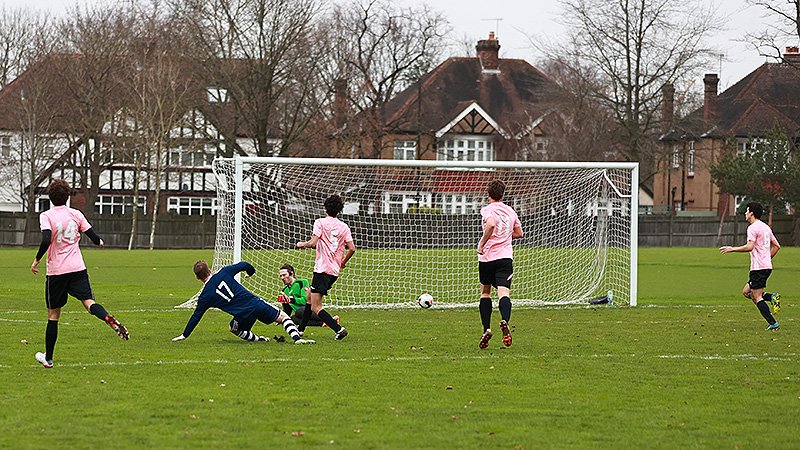 Skipper Ed Nicholson scored a superb free-kick to level at 2-2 with a quarter of an hour to go and the Blues so nearly snatched a late win, twice hitting the post in the closing stages. But they could not find a winner and so the tie went to penalties.
Harrow's skipper and Dan Firoozan safely converted for the hosts, but Jamie Jordache hit the bar and George O'Malley then fired wide. The Cheltonians safely converted their kicks to take the shootout 4-2 and progress into the last eight.
Both team sheets and match reports are now available in the results section.