Daniel Firoozan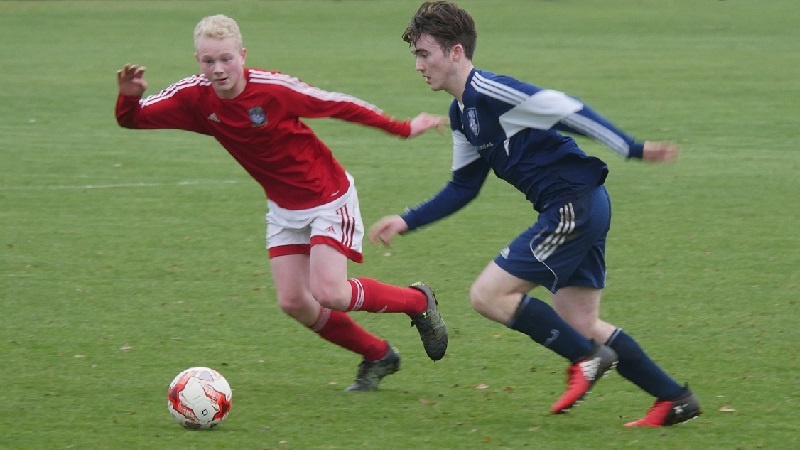 biography
Another player possessing supreme technical ability, Dan is a diminutive, skilful attacking midfield player who is a potent maker and scorer of goals.
Dan made his debut for the Club in the 1st XI's 3-1 defeat away to Charterhouse in March 2014, alongside fellow schoolboys Miles Kellock and Mo Shah.
All three players returned the following week in a shambolic 2-2 draw at Salopians but it was in the final game of the season that Dan showed everyone what he was capable of, producing Harrow's one bright moment in a 4-1 defeat at Cholms with a magnificent solo effort, beating a couple of players before curling the ball into the far corner.
Studying for a degree at Durham University restricted his appearances for the 1s over the next few seasons, although he did his best to play whenever he could.
In 2014/15 Dan was to make just three appearances for the side but he was a more regular visitor to London the following campaign, playing in five League games and all three Dunn Cup ties. With the 1s struggling to score goals, Dan's presence proved a huge boost - he scored a hat-trick in the second round of the Cup against Westminsters, a game that went to extra-time, and netted the only goal of an otherwise dismal game at Haileybury with another mazy dribble and perfectly judged finish. Along with a brace in the season's opener at home to Repton, Dan finished the campaign with a very creditable six goals from eight League and Cup games.
2016/17 was Dan's last at University and he concentrated on his studies, playing just three times for the club, scoring once. Having completed his degree, he should be available on a more regular basis going forwards.