Doug Pratt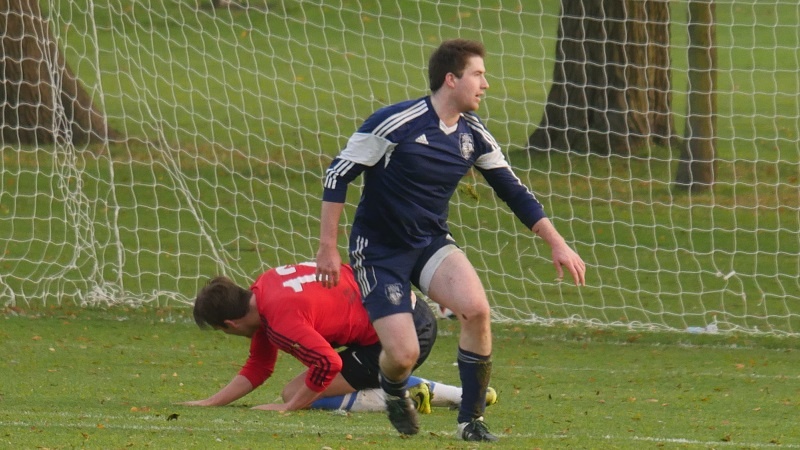 biography
Doug made his debut for the 2nd XI in a 4-1 away defeat to Epsom in March 2016. The score line was no reflection on Doug's performance however, as he showed strength and intelligence at the heart of the Harrow defence.
Along with brother George, the Pratts are welcome additions to Taunton-Collins' ever-improving squad.
q&a's
1) Which football team do you support?
Newcastle United
2) Who was your favourite player growing up?
Laurent Robert
3) Which boots do you wear?
Adidas Ace
4) What is your usual pre-match meal?
Steak
5) Best moment on a football pitch? (OHAFC or otherwise)
Wining house final for Rendalls on penalties
6) Any football superstitions?
No
7) Family ties in football?
Brother George also plays for OHAFC
8) On a good day you play like who? On a bad day you play like who?
Good day Fabricio Coloccini, Bad day Titus Bramble
9) 3 words your teammates would use to describe you?
Strong, loyal, determined
10) One thing you would change about football?
Cap player wages
11) If you could be anyone else for a day who would it be?
Canning Tatum
12) Other sports you enjoy playing or watching?
Cricket, Rugby
13) Your go-to karaoke song?
Jump by The Pointer Sisters
14) Your last meal request?
Full English breakfast plus a steak
15) Three guests to invite to your fantasy dinner party? (Dead or alive, real or fictional)
Clint Eastwood, Sean Connery and Daniel Craig
16) Favourite and least favourite TV programmes?
Favorite: Friends. Least: Only way is Essex
17) Pet hate?
People being late
18) One place you've always wanted to visit but haven't yet?
Texas
19) Something on your bucket list?
Complete an Iron Man
20) One thing not a lot of people know about you?
I am blind