Edmund Massey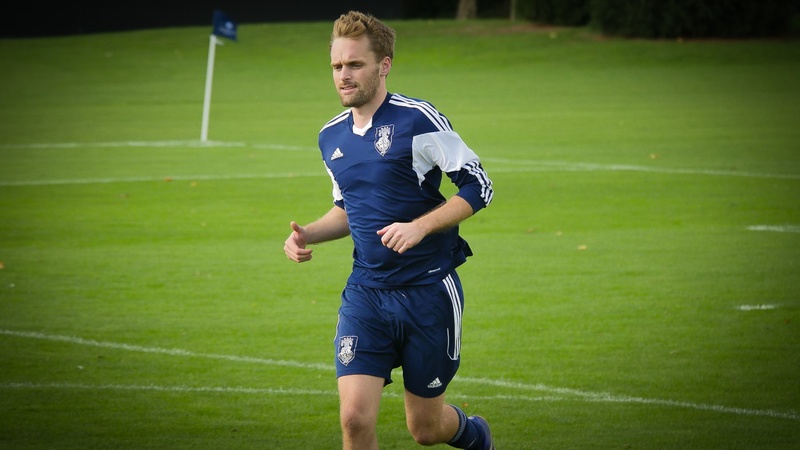 biography
Edmund stormed into the selectors' eye-line in January 2015, cementing a right back slot in the 2nd XI.
The "posh James Milner" is versatile and possesses a good engine, only letting his team down on one occasion in his debut season when his "creased shirt and loafers" match-day attire should have alerted his skipper to his less-than-professional pre-match prep. Nonetheless, with a solid 2nd place in the "Best Newcomer" prize for 2014/15, the 2s can look forward to a long and prosperous career for Edmund.
Edmund was elected Hon. Subscriptions Secretary in May 2016.
q&a's
1) Which football team do you support?
Arsenal
2) Who was your favourite player growing up?
Marc Overmars
3) Which boots do you wear?
TK Maxx Adidas
4) What is your usual pre-match meal?
Boiled Egg and Soldiers
5) Best moment on a football pitch? (OHAFC or otherwise)
2014/15 – Beating Old Berkhamsteadians 3-2 in the quarter finals, against the odds
6) Any football superstitions?
None
7) Family ties in football?
My next door neighbour is Jose Fonte's agent
8) On a good day you play like who? On a bad day you play like who?
On a good day Nigel Winterburn. On a bad day Pascal Cygan.
9) 3 words your teammates would use to describe you?
(Er…) Solid left back.
10) One thing you would change about football?
Backchat to the referee.
11) If you could be anyone else for a day who would it be?
Barack Obama
12) Other sports you enjoy playing or watching?
Playing – tennis. Watching – rugby.
13) Your go-to karaoke song?
Bonafied Lovin - Chromeo
14) Your last meal request?
Steak and chips with mum's secret sauce
15) Three guests to invite to your fantasy dinner party? (Dead or alive, real or fictional)
Stanley Kubrick, Bobby Fischer, Alan Partridge
16) Favourite and least favourite TV programmes?
Favourite: It's Always Sunny in Philadelphia; Least Favourite – Two and a Half Men
18) One place you've always wanted to visit but haven't yet?
Vegas
19) Something on your bucket list?
Shark Diving
20) One thing not a lot of people know about you?
My little fingers are bizarre-looking.