Harry Woolley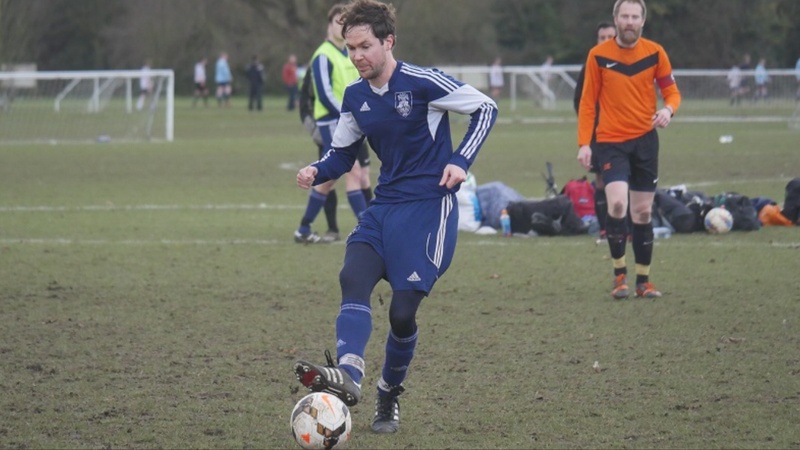 biography
After making his first appearance for the Club during his school years, Harry's debut season was 2003/4 under the captaincy of Ed Thorn. Using his awareness and creativity, Harry was able to establish himself as a regular in the 2s midfield. Happy on either wing, he used a combination of vision and unnecessary stepovers to bewilder opponents along with the odd perfectly timed through pass. Being a confidence player, a JLC Final medal in 2006 helped to quell any concerns of a lack of form.
Following a broken leg vs Charterhouse in February 2010, Harry slotted nicely into a fullback role allowing him a say in defensive matters. His communication and calmness on the ball enabled the team to build attacks from the back.
Having been Vice Captain for a number of years, his meticulous planning and liaison with Chopra led the team to the most successful stint in OHAFC 2nd XI history culminating in a second JLC trophy in 2011 - Hazza describing it as 'the best day of my life'.
Season 2013/14 saw Harry the fittest he has been for some time, with his gym work paying dividends and allowing him to train in midweek as well as play at weekends. He was rewarded with a call-up to the 1st XI thanks to poor availability but did enough to show he was capable of playing at the higher level and put in a fine display in the 2-1 win over Lancing, creating the Harrow equaliser with a fine run and cross from which de Rougemont scored.
After being deployed in a defensive midfield role in the 2nd XI promotion campaign in 2016/17, Harry has settled into centre back as the team strives to compete in the stubbornness of Division 2.
Harry was Hon Fixture Secretary from 2006-2008 and was elected Hon Secretary in May 2011. He was awarded the Charles Clover Brown Award at the Club dinner in February 2015.
q&a's
1) Which football team do you support?
England (& Chelsea)
2) Who was your favourite player growing up?
Ile Dumitrescu
3) Which boots do you wear?
Mizuno
4) What is your usual pre-match meal?
Bacon sarnie & a banana / sometimes pickled onion Monster Munch (grab bag)
5) Best moment on a football pitch? (OHAFC or otherwise)
Playing in front of 8,000 in China on School tour / Beating Charterhouse JLC Final 2011
6) Any football superstitions?
Boots must be white (Joe Cole white)
7) Family ties in football?
Father re-founded second oldest football club in the world...
8) On a good day you play like who? On a bad day you play like who?
Good day Joe Allen, bad day Josh McEachran while on loan at Coventry
9) 3 words your teammates would use to describe you?
Admin, weird, leggings
10) One thing you would change about football?
Back chat to referees
11) If you could be anyone else for a day who would it be?
Cristiano Ronaldo
12) Other sports you enjoy playing or watching?
Cricket, golf, boxing, tennis, skiing
13) Your go-to karaoke song?
Beatles, Hey Jude
14) Your last meal request?
Butter chicken, bombay aloo, spicy poppadums, mint sauce, onion salad
15) Three guests to invite to your fantasy dinner party? (Dead or alive, real or fictional)
Peter Griffin, Will Ferrell, David Beckham
16) Favourite and least favourite TV programmes?
Favourite - Family Guy, Worst - Dave Gorman's Modern Life is Goodish
17) Pet hate?
Captains forgetting to put corner flags out
18) One place you've always wanted to visit but haven't yet?
New York
19) Something on your bucket list?
Score the winner. If not, get sent off for last ditch challenge to save the game (rendering me the hero)
20) One thing not a lot of people know about you?
Was in body cast for 3 months at the age of 15