Nick Warner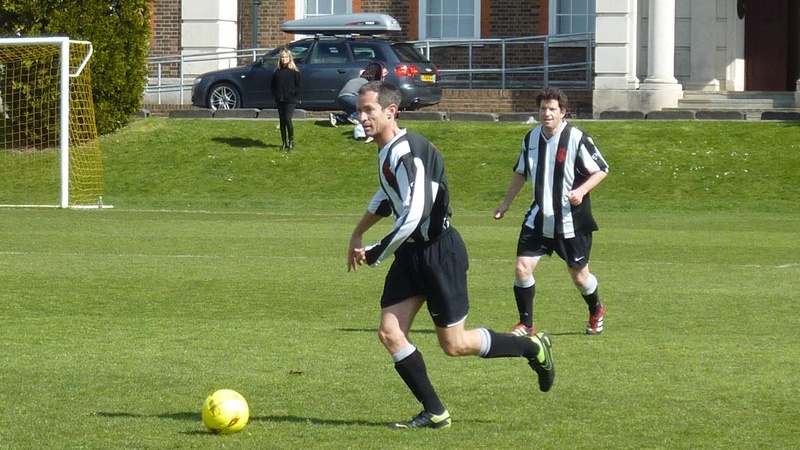 biography
The Chairman of the Arthurian League, Nick is one of the longest-serving players still turning out for the OHAFC on a regular basis, having made his debut way back in the mid- 1990's.
Initially a member of the 2nd XI, he was soon recruited into the first XI as first-choice right-back and formed part of the side that stormed to the First Division title in 1999/2000. The memorable victory over Eton, the clubs' first fixture against each other in many seasons, was celebrated in style chez Warner, with even the TV's tuned to teletext confirmation of the result!
Nick continued in the right back slot as the 1st XI began their march up the Premier Division and was a regular member of the side that won the title in 2003/4. Perhaps his most memorable moment was when an opposition player, criticised by his teammates for his handling of the Harrow man, plaintively whined: 'How can I mark him? He's the quickest player in the League.' It is a moment that is still fondly remembered to this day.
Nick was on the bench for the Dunn Cup Final win in 2007 and made fleeting appearances during the second Premier Division title season of 2009/10. In the meantime, he made a significant contribution to the 2nd XI winning the Division Three title in 2007/8.
With a young family, a glamorous career in real tennis and the Chairmanship of the League all making demands on his valuable time, his appearances for the club have become more sporadic in recent seasons. However, his two-goal salvo against Old Citizens in the Junior League Cup first round in 2010/11 ultimately helped set the 2nd XI on their way to the trophy and showed that, although everyone knows he is not a natural striker, he is still capable of pulling something out the bag when needed. Usually a freshly-made Arthurian League jacket in yet another strange colour.
q&a's
1) Which football team do you support?
Tottenham
2) Who was your favourite player growing up?
Glenn Hoddle
3) Which boots do you wear?
Nike T90 (customised)
4) What is your usual pre-match meal?
Fry-up and porridge or nothing
5) Best moment on a football pitch? (OHAFC or otherwise)
Winning Dunn Cup 2007