Phil Berry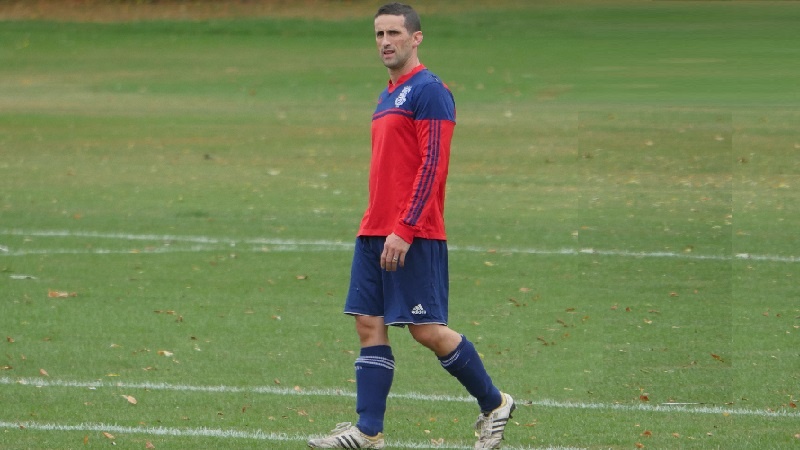 biography
Another member of the Golden Generation and therefore one of the more senior members of the squad, Phil sets a great example to the youngsters coming through the ranks. His fierce tackling, no nonsense attitude and will to win is second to none. Originally a left back, Phil has transformed himself into a hardworking 'up and down' wide midfielder popping up with goals from all situations and has performed solidly for the 1st XI when called upon.
During 2010/2011 season Phil notched up a very useful 5 goals in 19 appearances with a mixture of headers, volleys and strikes from distance. 'The Salmon' regularly outjumps opposition players 6-7 inches taller than him at set-pieces– his well-timed brace vs Old Amplefordians in the 2010/2011 season being a notable example.
Undoubtedly, Phil's crowning moment to date was his brilliantly placed equaliser vs Charterhouse in the 2011 JLC Final.
The following season saw the 2nd XI again reach the JLC final and Phil was instrumental in their passage, scoring three goals in three games prior to the defeat against Charterhouse 3's.
In 2012/13 Phil played the first two-thirds of the season in the 2nd XI before an injury crisis saw him called up to a struggling 1's team. Phil played five times and was one of the top performers in the final third of the campaign, playing with an assuredness and determination that put many of his more illustrious teammates to shame.
He kept his place in the 1st XI at the start of the 2013/14 season and although his commitment levels were as high as ever, he struggled to match his performances of the season before as the side struggled. The 1s were finally relegated at the end of the 2014/15 season following an awful season in the Premier Division. Phil continued to play regularly, notching up 14 games for the 1s and five more for the 2s that year.
He returned to the 2s the following season and continued to be a hugely valuable member of the club, becoming only the second OHAFC player (behind Lederman) to 100 appearances for the club since the start of the 2009/10 season. He ended the season with 9 appearances for the 2s and another couple for the 1s.
Disappointingly however, Phil was to suffer bad injuries at the start of both the next two seasons: in 2016/17 he went over his ankle on an awful pitch at Alleynians and was out for the majority of that campaign. Having finally recovered, he returned for the start of the 2017/18 season but more bad luck was to befall him when he landed awkwardly on his arm at Lancing, fracturing his wrist. With the injuries mounting up, it is unclear whether Phil will return to Saturday action for the club again.
But having turned 35, he is now also a valued member of the Veterans side and won the Derrick Moore Veterans Cup at the first time of asking in 2015/16 - some rare good news before the two unfortunate recent injuries.
q&a's
1) Which football team do you support?
Chelsea
2) Who was your favourite player growing up?
Romario
3) Which boots do you wear?
Adidas of some sort
4) What is your usual pre-match meal?
Weetabix
5) Best moment on a football pitch? (OHAFC or otherwise)
Scoring in the JLC final (which we won)
6) Any football superstitions?
Avoid doing the kit at all costs
7) Family ties in football?
Dad supports Huddersfield Town
8) On a good day you play like who? On a bad day you play like who?
Good day Gerard Pique, bad day Titus Bramble
9) 3 words your teammates would use to describe you?
Like a salmon
10) One thing you would change about football?
Ban gloves
11) If you could be anyone else for a day who would it be?
Messi
12) Other sports you enjoy playing or watching?
Rugby, tennis, golf
13) Your go-to karaoke song?
Living on a Prayer, Bon Jovi
14) Your last meal request?
Steak and chips
15) Three guests to invite to your fantasy dinner party? (Dead or alive, real or fictional)
Steve Coogan, Jose Mourinho, Jurgen Klopp
16) Favourite and least favourite TV programmes?
Favouite MOTD, least favourite Emmerdale
17) Pet hate?
Slow drivers
18) One place you've always wanted to visit but haven't yet?
Australia
19) Something on your bucket list?
Watch El Clasico
20) One thing not a lot of people know about you?
I can speak 4 languages