1964 - Etretat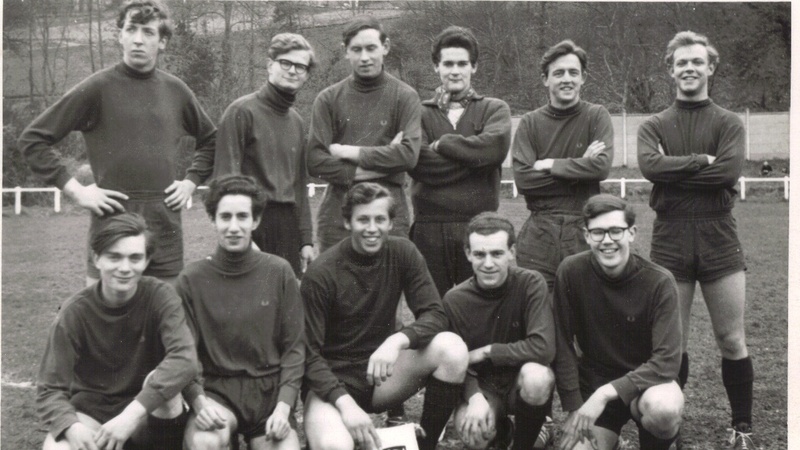 report
Although the Club struggled to field a regular team an enterprising Easter tour to Etretat in 1964 was well supported by the hard core as a result of David Buik's persuasive marketing techniques.
Accommodation was made available at the local pension where limited bedroom furniture necessitated three members of the party to share a bed.
OHAFC took part in a local 4-team tournament but owing to limited resources lost both games and so finished 4th. Taking part were FC Etretat, HAC and FC Saint-Jouin. The tournament was widely advertised throughout the village which attracted a large crowd, many of whom gave vocal support to OHAFC being valued visitors so soon after the end of the Second World War. Many toasts were drunk to Sir Winston Churchill. The hospitality received was outstanding and players were made extremely welcome at the post tournament celebrations.
Roddy Hill (the then current Club Captain) was absent from the team photograph due to a dodgy oyster. He was unable to travel back with the team and Mike Richardson volunteered to stay a further two nights in order to drive him back to England.
year

1964

venue

Etretat, France

tour captain

Alex de Grunwald
tourists
Alex de Grunwald

Fred Woolley

Peter Beckwith

David Buik

Mike Richardson

Richard Sheffield

Charles Jamieson

Robin du Boulay

Piers Montague-Evans

Charles Williams

Nigel Greenaway

Roddy Hill
photos