1999 - Budapest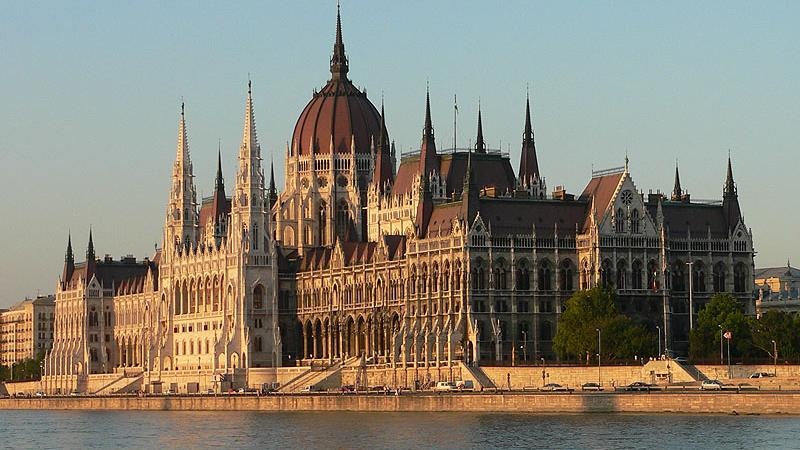 report
The last Easter Tour of the decade was organised by Bobby Tindall, who chose the upwardly mobile Hungarian capital of Budapest as the location.
Home for the three nights was a smart, if rather bland, modern installation on the hillside of Pest, about a ten minute cab ride from the centre of town.
The nightlife was centred around the banks of the Danube and it was on one of the islands that the much-heralded nightclub of Dock was to be found. Here, with a magnificent selection of stunning Eastern European girls to talk to, Nick Warner perfected his foolproof chat-up line that has since gone down in tour folklore: 'Excuse me do you speak English?' 'No' 'Neither do I, goodbye.'
Indeed, success with the ladies was to prove elusive on tour: Quentin Baker and Rupert Hopley briefly raised hopes when they set up a date with two locals for a romantic lunch in a small village outside the city. The moment was rather spoilt however when a bird decided to relieve itself on Rupert's shoulder not long into proceedings.
On the final morning, after barely a couple of hours of sleep, it was back onto the coach for the journey to our final game. Tour leader Tindall took over the tape deck and decided that what was needed to rouse the troops was a bit of Frank Sinatra, played at full volume. It was one of the low points of the tour.
The game itself proved far more entertaining, despite the tourists suffering a 2-0 defeat. 'Mullet' O'Reilly hit the bar from 40 yards out attempting a cross and Tindall, attempting to thank the hosts for their hospitality afterwards, rocked backwards and smashed a large plant pot to the floor - we were quickly ushered out.
year

1999

venue

Budapest, Hungary

tour captain

Bobby Tindall
tourists
Robert Tindall

Rupert Hopley

Paul Molloy

Gerald O'Reilly

Paddy Buckley

Nick Warner

Tim Dalton

David Lederman

Quentin Baker

Julian Hay

Raj Dutta

Alex Gifford