2001 - Lloret de Mar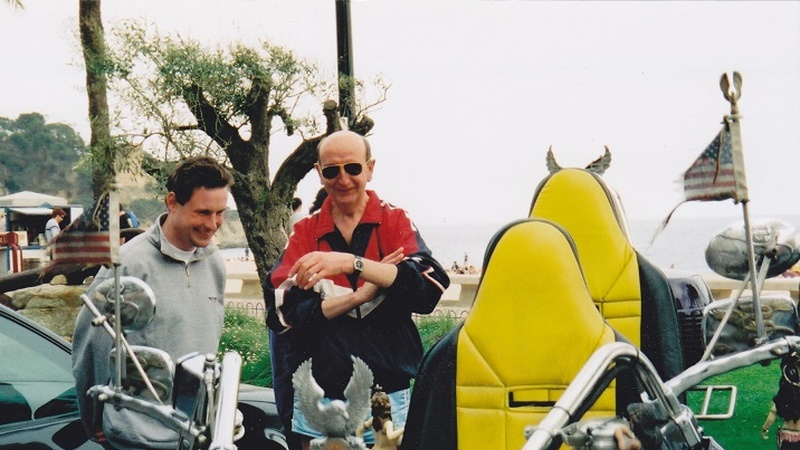 report
After the success of the Millenium Tour to Puerto Banus, the club once more returned to sunny Spain the following year, when Rupert Hoffen led a squad of 14 to Lloret de Mar, the Iberian version of Blackpool.
On arrival at the 3-star hotel, the group were delighted to observe small coin-operated plastic boxes containing a variety of Burger King goodies - this 24-hour facility was put to good use throughout the four days, the hotel buffet leaving rather a lot to be desired. It was noted that the lack of street lighting preventing users from seeing what they were in fact eating was probably a good thing.
The team were entered into an international tournament on the Saturday. A half-hour coach ride brought into view a smartish stadium with an astroturf pitch. The three games played were against F.C. Estudiantes (Russia), Avenir Jeunes (France) and A.S. Corsc Mediterranee (Corsica), all of whom proved too strong for a struggling Harrovian outift.
Out of sympathy however, the team was later awarded the fair play trophy - having already left however, they were unable to collect it and were later stripped of the award.
There was one remarkable bit of skill shown on tour however, when a passing car slammed on the brakes and collected, through the passenger window, a stray pass from the beach from the foot of Nick Warner (one of many that tour). As the group stared in amazement at this, the impudent culprit drove off down the road laughing, leaving the team to search the beach boutiques for another ball.
Off the field, highlights (or lowlights) included a regular 5am alarm call for the hotel guests courtesy of Paul Molloy singing 'Veeeee-eraaaaa whaaaooooo-oooooo' at the top of his voice; Gordon Baker interrupting a romantic moment for Mr Warner by sliding out from under his bed dressed in nothing but toilet paper and the empty cardboard roll from where it came; and tour leader Rupert Hoffen, who decided that the young, Spanish girls weren't quite mature enough for him and so instead made a play for the tour guide's mother, a charming lady of 67.
Bobby Tindall also excelled himself as usual: he was to be seen one afternoon staggering along the beach clutching a half-drunk bottle of port and with a mangled face from a previous incident, he wandered over to some young girls sitting on the pebbles and invited them to join his 'harem of young men'...they declined.
year

2001

venue

Lloret de Mar, Spain

tour captain

Rupert Hoffen
tourists
Robert Worthy

Piers Bourke

Quentin Baker

John Wyn-Evans

Rupert Hoffen

Nick Warner

Paul Molloy

Rob Webster

Tim Williams

Bobby Tindall

Gerald O'Rea

Gordon Baker

Raj Dutta

David Lederman
photos