2009 - Berlin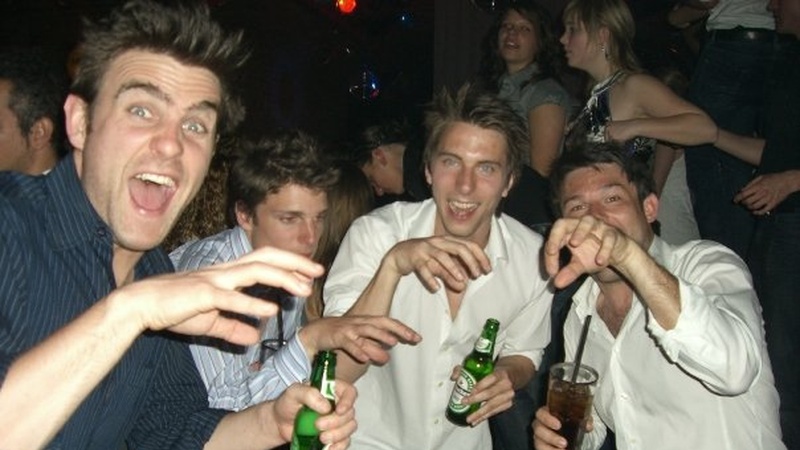 report
After a two-year hiatus Rudy de Oliveira organised his first tour, a most enjoyable trip to Berlin, Germany in Easter 2009.
The touring party arrived on the Friday afternoon and played their first game the same evening. During the warm-up Ponniah ruled himself out of contention for a starting berth due to injury. When asked what the injury was, he matter-of-factly replied 'legs'. But it didn't matter, the team played superbly to win 8-1 against local opposition, Ed Martins scoring four. A fine spread of bratwurst, chips & beer was laid on after the game. The tourists especially enjoyed their 'Noggers' for pudding - the German equivalent of a Feast.
Success on the field was followed by success off it when the squad ventured out for some enjoyable post-game beers and later on to a club. Things turned slightly surreal when German club promoter 'Sebastian' appeared on stage looking for volunteers for an as yet unknown task. Still on a high from the game, Martins duly responded and was told to 'dance sexy with an egg' in order to win a prize. Martins splendidly obliged, winning the dance-off against a local German girl and instead of choosing the prize of a tour around a local museum, plumped for the six bottles of champagne. Tweddle then embarrassed himself by spraying one of the bottles all over a girl and then running off to hide in the loo in case he'd been seen by a bouncer. Later, a melee ensued for an unknown reason resulting in many members of the tour party being asked to leave. On arrival at the hostel, Defty's disagreement with a fire extinguisher transformed the entire third floor into a life-sized snow globe.
The next day, the team reluctantly took part in a 3-team round-robin tournament. Memorable moments included an unintentional Molloy one-two off his own post and a five minute cameo from Johnny Williams during which he scored and own goal and pulled a hamstring before limping off, vowing never to return on tour again. He was later seen slightly the worse for wear trying to persuade people to go on tour to Munich next year, a tour he would be organising and captaining.
The second night concluded with Defty 'accidently' letting off a fire extinguisher on the 3rd floor of the team accomodation, sparking a police investigation. Fortunately the hotel CCTV was of a similar standard to it's breakfast buffet and no further action was taken.
On the final day the party enjoyed a relaxed tour around the Brandenburg Gate and local markets where they found an unusual item among the vases and china figurines. The evening finished with an all-nighter at 'AM-PM' club before an early flight home the next day.
This tour was also the first since 2003 to feature specifically-branded club leisurewear, Rudy surpassing himself by providing every tourist with a navy blue polo shirt embroidered in white with the club's badge.
year

2009

venue

Berlin, Germany

tour captain

Rudy de Oliveira
tourists
Jonathan Best

Johnny Williams

Nick Warner

Quentin Baker

Charlie Reid

Ed Martins

Bobby Tindall

Rupert Hoffen

Charlie Barrell

Fred Richardson

Rudy de Oliveira

Harry Woolley

Sam Ponniah

Charlie Tweddle

Paul Molloy

David Lederman

Nick Defty
photos