David Lederman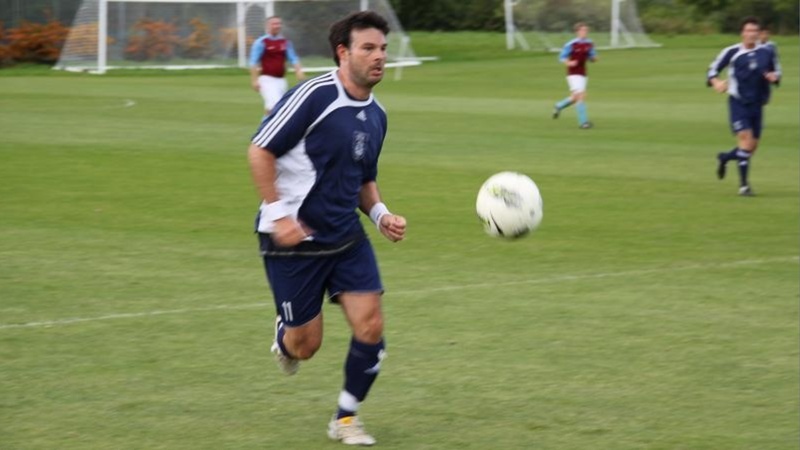 biography
One of the finest footballers Harrow School has produced began his OHAFC career whilst still at school, playing several times for the 1st XI in the 1992/3 season and even making his Arthurian League debut against Oxford University whilst still only 18. He had previously represented Tottenham Hotspur at Under 16 level. An electrifying right-winger, David possessed fearsome pace, supreme close control and dribbling skills and a keen eye for goal and quickly began scoring and making goals on a regular basis in a struggling Harrow team. However, as the side's fortunes improved, so did David's influence on the team and he was a key member of the side that won the First Division in 1999/2000, before going on to win the Premier Division title in 2003/4. David was appointed captain of the Arthurian League Representative XI in 2003, a post he held for four years, and along with Harry Hoffen and Geoff Harrow continues to be one of only three OH footballers to have represented the AFA Representative side.
He played a key role in both the side's major triumphs in the late 2000's, scoring and making a goal in the extra-time Arthur Dunn Cup semi-final win over Salopians, before setting up Paul Molloy's winner in the final. He finished the Premier Division title-winning season of 2009/10 as joint-top scorer for the side with 8 goals from 12 starts, again doing the business when it mattered with a fine free-kick and an assist in the 3-1 win over Charterhouse in late April that all but sealed the title.
Despite his Veteran status, David continues to score and supply goals for the 1st XI on a regular basis and his enthusiasm for the Easter Tours remains undimmed: he has been present on every one since 1993, including organising the week-long trip to the Algarve in 2006, alongside Johnny Williams. He was awarded the Charles Clover Brown salver in 2009, the 150th Anniversary of the club's formation, for his services to the club.
He was elected Vets Vice Captain in May 2015 and Captain in June 2020 following John Wyn-Evans' resignation after 19 years in charge.