Dom Danos: 1977-2022
10 Jan 2022
It was with immense shock and sadness that the club learnt on Sunday of the sudden and tragic passing of current OHAFC Vets player Dominic Danos.
Dom collapsed suddenly whilst playing football for his local Putney club on Saturday afternoon, suffering a heart attack from which he could not be resuscitated.
A hugely popular figure to those who knew him, Dom was a regular player for the 2s in his younger days, capable of playing in a variety of positions with consistent effectiveness. He led the side as skipper in the 2002/3 season and played in the team that won the club's first ever Junior League Cup in 2006. Dom played the full 120 minutes of the final in central midfield.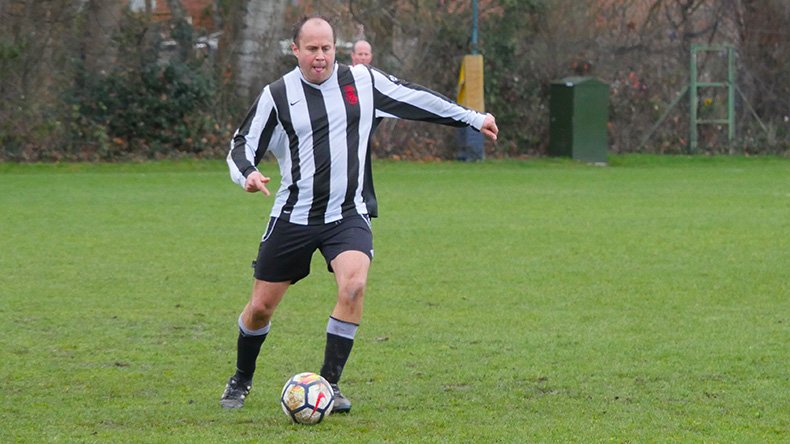 As he reached veteran status, Dom continued to turn out for the OHAFC with great enthusiasm, always a regular on the teamsheet due to his versatility and commitment to the cause. He featured regularly under the captaincy of John Wyn-Evans, helping the Vets secure Cup victory in 2016 and reach the final in both 2014 and 2017. Indeed, one of Dom's highlights as a Vet was his superb winner away to the Old Etonians in the semi-final in March 2016, sliding in to meet a Harry Hoffen cross with a powerful low shot from the edge of the box just before half-time.
Dom continued his enthusiasm for Sunday morning football into his 40s, continuing to make himself available for every fixture, and was due to play in the upcoming Cup tie against the Old Tonbridgians down in Kent.
A gentle and warm-hearted guy, Dom was always smiling and was a hugely popular member of the Vets squad. His loss will be keenly felt by all, both on and off the pitch.
The OHAFC sends its deepest condolences to wife George, their three sons Freddie, Bertie and Charlie, and all of Dom's family and friends during this heart-breaking time.
Dominic Danos, born June 16th 1977, died January 8th 2022
RIP Dom.