Ed Poulter crowned Fantasy champ with record score
15 May 2019
Former OHAFC 1st XI skipper Ed Poulter has been crowned the club's 2018/19 Fantasy Premier League champion with a record score of 2,437 points. Ed regains the title he first won back in 2015 and becomes the first OHAFC member to claim a second title since the club began its own league for the 2012/13 season. Indeed, Ed's performance was so strong that he finished a remarkable 2,338th overall out of over 6.3 million players worldwide who participated this season. Ed takes over as reigning champion from another former skipper, long-time 2s' captain Arjun Chopra was last year's winner.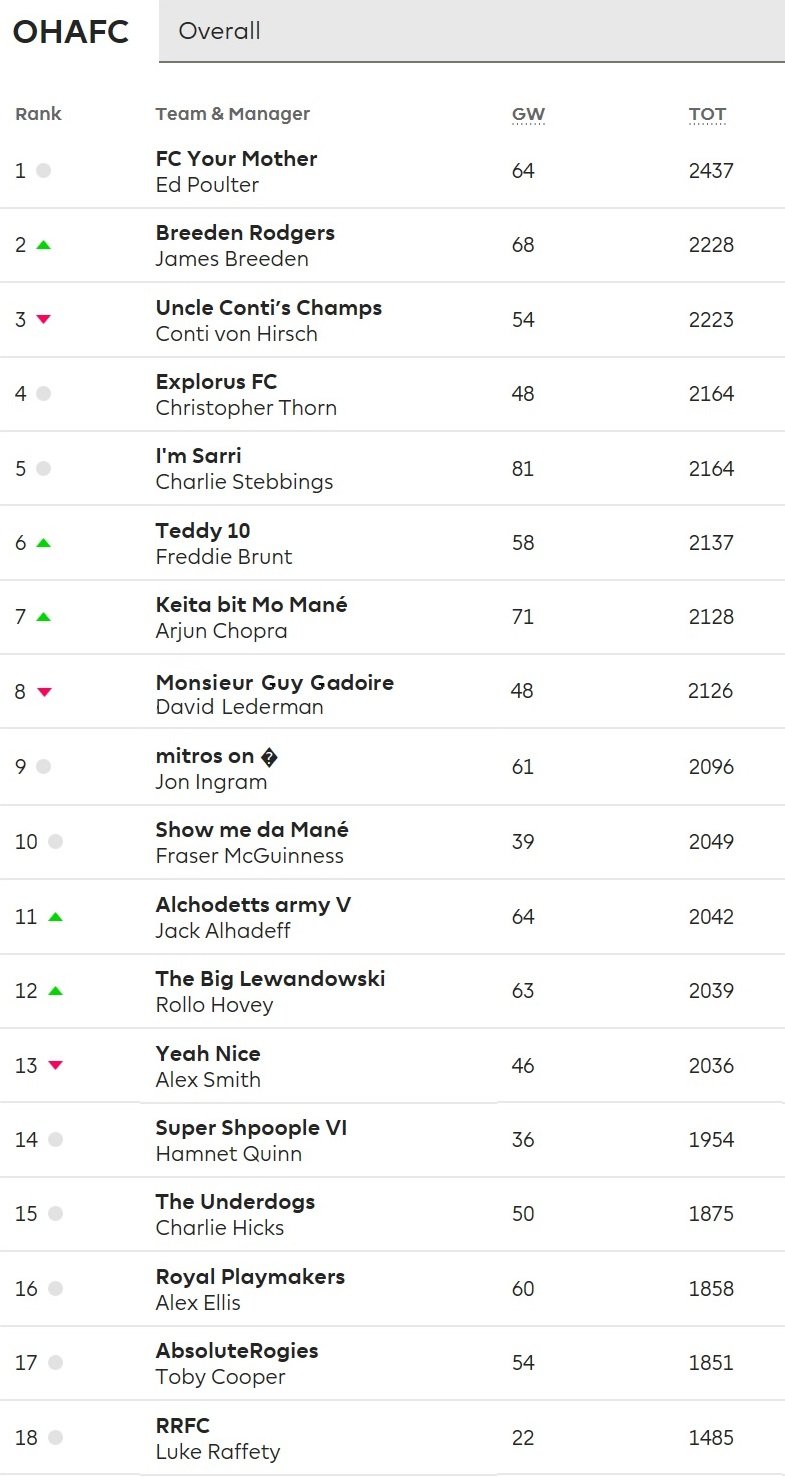 Given Ed's remarkable score, it's unsurprising that the rest of the 18-strong League were left trailing in his wake. Second-placed James Breeden ended the season over 200 pts behind the leader on 2,228 pts, with third-placed Conti von Hirsch just five points further back. The top five was rounded off by Chris Thorn and Charlie Stebbings.
At the wrong end of the table, former 1st XI goalkeeper Luke Raffety shows that a lengthy spell out of the game can lead to a severe deterioration in your knowledge, the ex-custodian managing to scrape together a measly 1,485 pts, nearly 300 points behind Toby Cooper in 17th.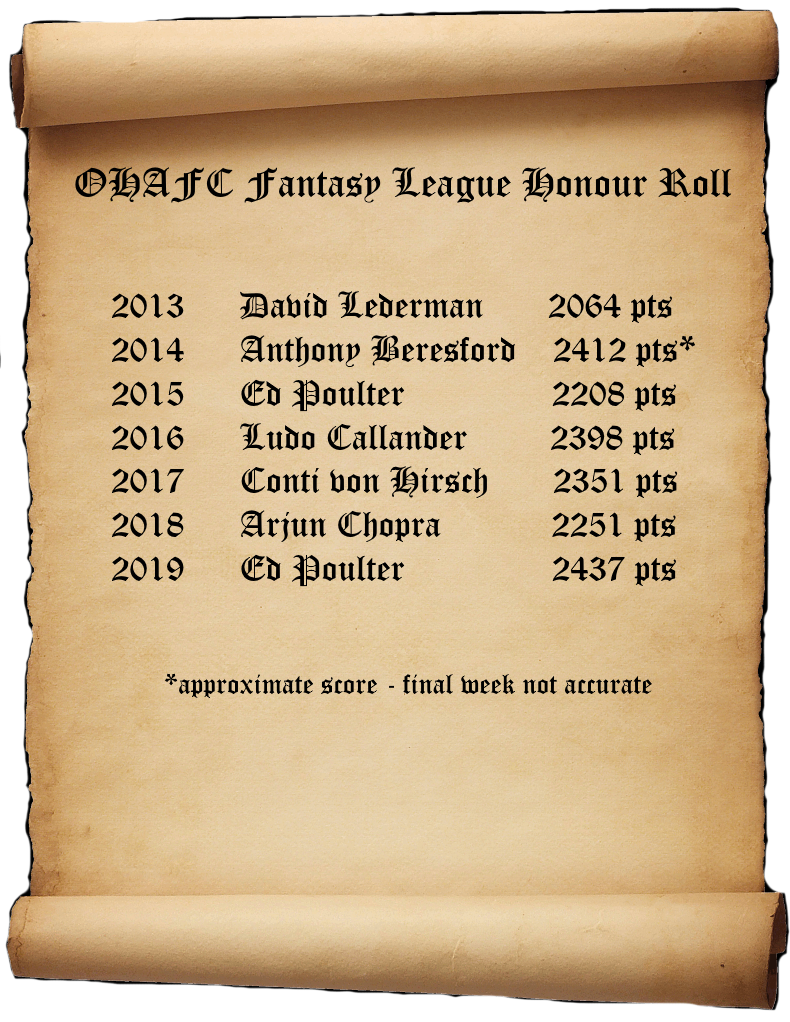 Those who have given Ed a lift to matches in previous seasons will be well aware of the seriousness with which he takes his Fantasy League performance. Numerous journeys have been punctuated with shrieks of anguish from the rear seat, only for the source of the anger to be revealed as an unexpected player being left out or a late unheralded injury ruining Ed's particular team for that week. But the champion will claim the hours spent pouring over his homemade spreadsheets and watching youtube videos containing advice from previous global winners are all worth it given the regular success enjoyed in recent years.
Ed has featured consistently in the upper echelons of the OHAFC table, winning the 2015 edition with over 2,200 pts before coming 4th twice, in 2016 and 2018, and 2nd in 2017 behind another top performer, Conti von Hirsch.
Many congratulations to the houseboat-dwelling number-cruncher on his success and well played to everyone else who has competed this year.
Next season's Fantasy League competition will begin on August 10th - players have another 86 days to formulate their squads.