James Breeden retains OHAFC Golden Boot
13 May 2019
1st XI striker James Breeden has retained the OHAFC Golden Boot award that he won last year following a brace in the 1s' dramatic final-day promotion-clinching victory away to the Old Cholmeleians. James' two goals, the first of which came from the spot, took him past Harry Bick, who also played in the match, the two forwards having gone into the game level on 21 goals apiece.
James' 23 goals came from just 15 appearances for the 1s and, following last season's haul of 32 goals from just 16 appearances, rightly saw him called up into the Arthurian League Representative side for the first time. He made his debut against Lloyds of London in a one-sided affair at Enfield Town FC back in early March and, perhaps unsurprisingly, announced himself in style, scoring a hat-trick in the 8-1 thrashing, the third an impudent chip over the bedraggled Lloyds goalkeeper.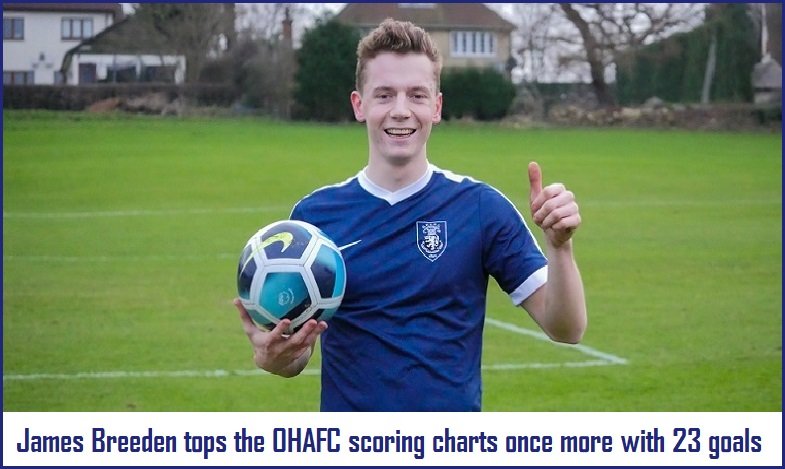 Hot on James' heels throughout the season was 3s regular Harry Bick, who has also enjoyed a stellar campaign in front of goal, scoring 21 times in 25 OHAFC appearances. Two of Harry's goals helped the 2s to a vital win away to Lancing's second string, with the remainder of his strikes so nearly seeing the 3s across the line in their battle for promotion from Division Four. Harry has played with a passion and determination all season, his 25 appearances for the club, alongside fellow 3s regular Kyle Barrett, setting a new record for the most appearances made by a player in a single OHAFC season.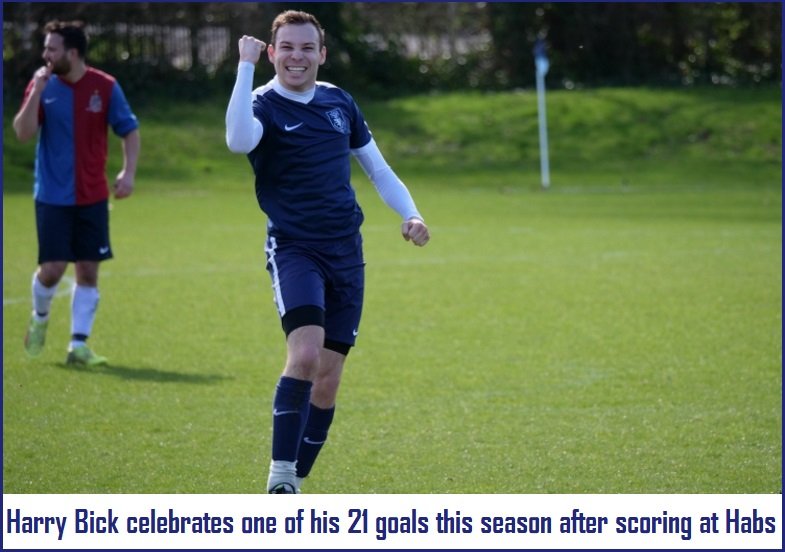 And another 3s stalwart completes the top three in the scoring charts, regular goal-getter Alex Smith continuing to build on his impressive tally in OHAFC colours with 17 goals from 16 appearances to take his overall total for the club to 67 goals from 72 appearances.
Somewhat bizarrely, no other OHAFC player managed double-figures in the scoring charts, with 1s vice-captain Alex Breeden scoring 7 times and he was joined on that mark by the 2nd XI's leading scorer Andres Hutchinson, in his first season as an OHAFC player.
Congratulations to James, Harry and Alex for their efforts in front of goal this season, their combined tally of 61 goals accounting for just under 38% of the club's entire total in all competitions!