Ed Poulter crowned Fantasy League champion - again!
24 May 2021
For the third time in nine years former 1s skipper Ed Poulter has taken the OHAFC Fantasy League crown, the endless hours spent during the season deliberating over his lineup with the help of his pet cat once more paying dividends, Ed taking the title with a healthy gap of 81 points to runner-up Jon Ingram. Both players enjoyed strong second halves to their campaigns, having struggled initially. Indeed, this season saw the cream really rise to the top, with three of the top four having previously claimed the OHAFC Fantasy title, Conti von Hirsch (who won in 2017) coming third with 2320pts and David Lederman (who won the inaugural title in 2013) fourth with 2299pts.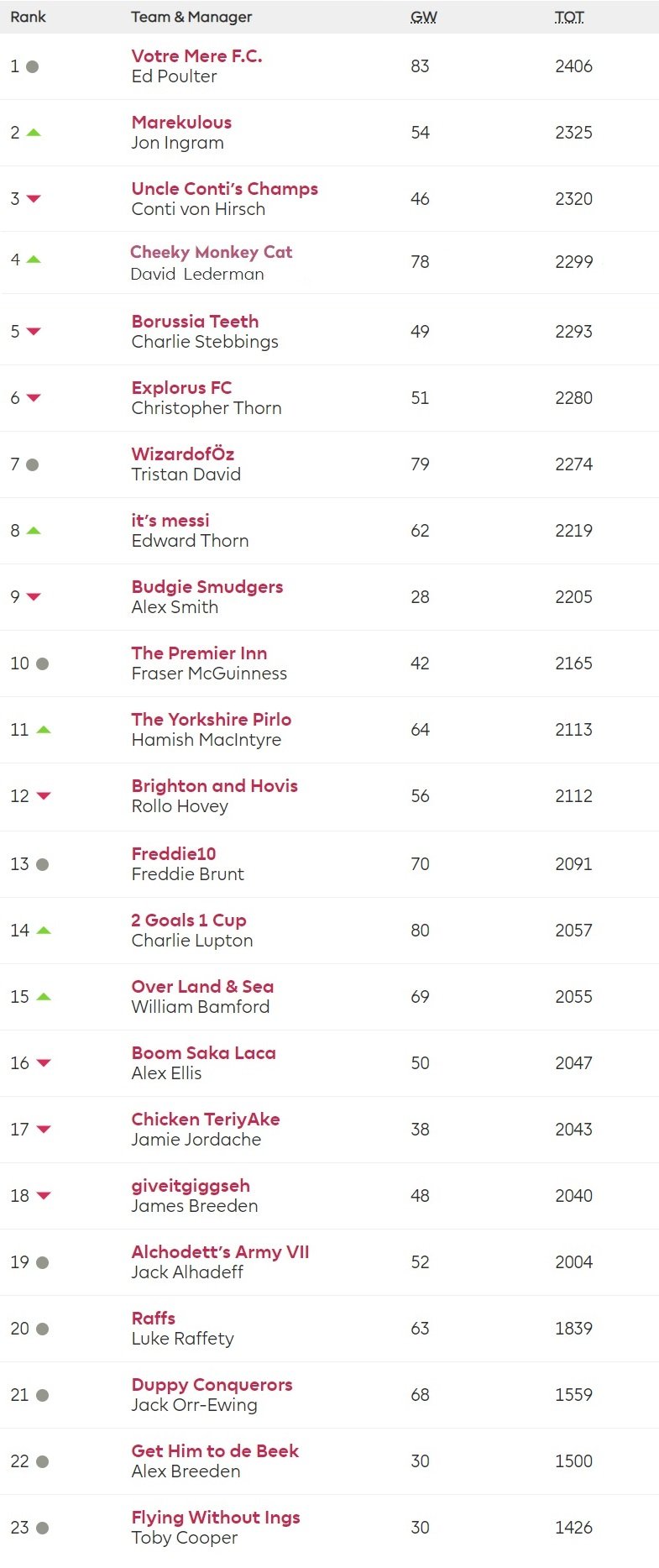 At the other end of the table, former 3s player Toby Cooper takes this season's wooden spoon with 1426pts, although in common with many players who don't enjoy a strong start to the campaign, it's pretty clear the towel was thrown in a while ago, Toby's lineupe for the final gameweek including Virgil van Dijk and Anthony Martial and a comically poor ten players out of fifteen who failed to register a single point! Alex Breeden, Jack Orr-Ewing and Jack Robinson, legendary OHAFC players all, failed to get to the 2,000 point threshold, whilst there was a strangely poor title defence from last season's winner, Jack Alhadeff - perhaps his time in the States has finally eroded all knowledge of the beautiful game...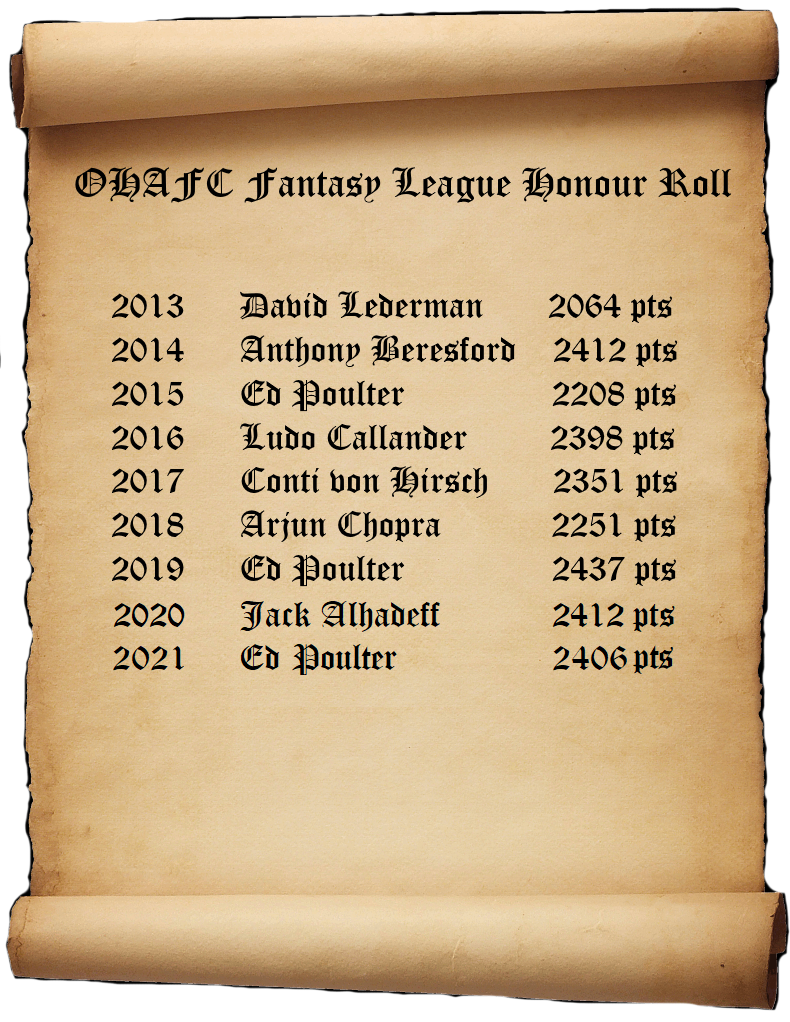 Congratulations to all who took part and well done once more to Poults - the Pep Guardiola of OHAFC Fantasy managers...see you all again next season!