Fantasy League race set to go to the wire
31 Mar 2022
The OHAFC Fantasy League race is set to go to the wire, with reigning champion and perennial challenger Ed Poulter locked in a titanic struggle with the man who finished fifth last season, Charlie Stebbings.
Just five points separate the two at the top of the OHAFC standings, Stebbings leading the way on 1991 points, with Poulter on 1986. These two are nearly a hundred points clear of Conti von Hirsch in third, another OH who features regularly near the top of the standings and who won the competition back in 2017. Indeed, the race for third place is equally exciting with just twelve points separating von Hirsch in third from Ollie Atkinson in fifth, Jamie Jordache tucked in between the two.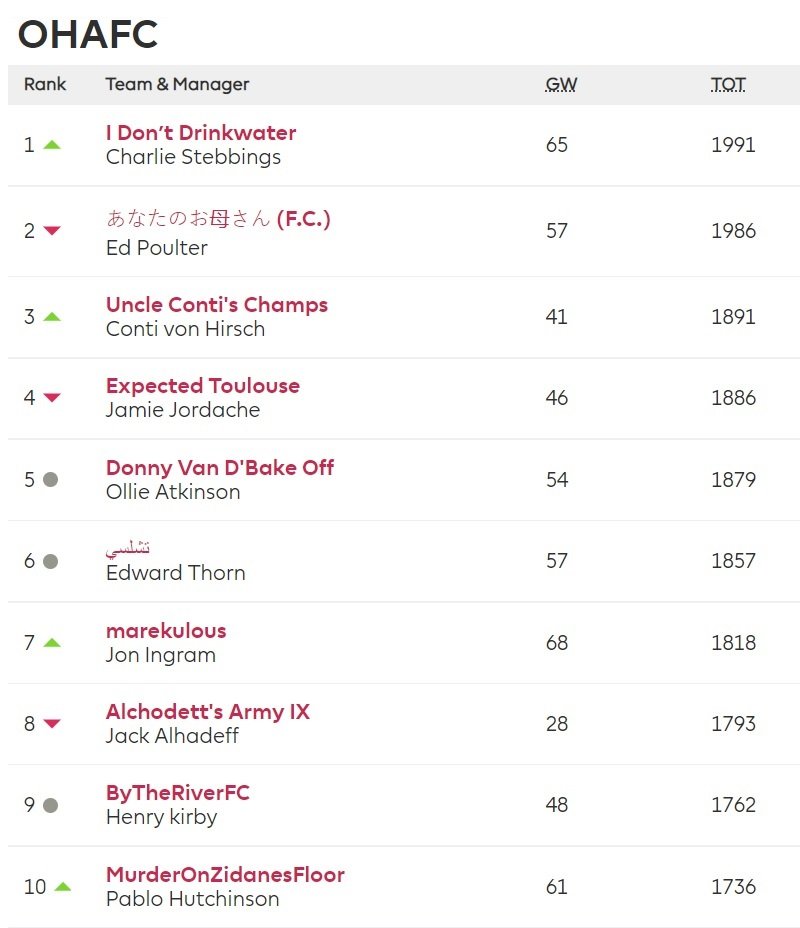 At the other end of the 22-team OHAFC League, it's fair to say interest in selecting a team each week may have waned for a few - last week saw bottom-placed Toby Cooper score a solitary point - surely some kind of record - with second-bottom Freddie Brunt not faring much better. Although the former Dunn Cup-winner may have more important things on his mind: his wedding in Rio de Janeiro takes place next week.
Eight Gameweeks remain this season, with several Premier League fixtures still to be rearranged, meaning there is still all to play for in the quest to climb the OHAFC League table. A full round-up of the Fantasy League competition will be featured come the end of the Premier League season in May.